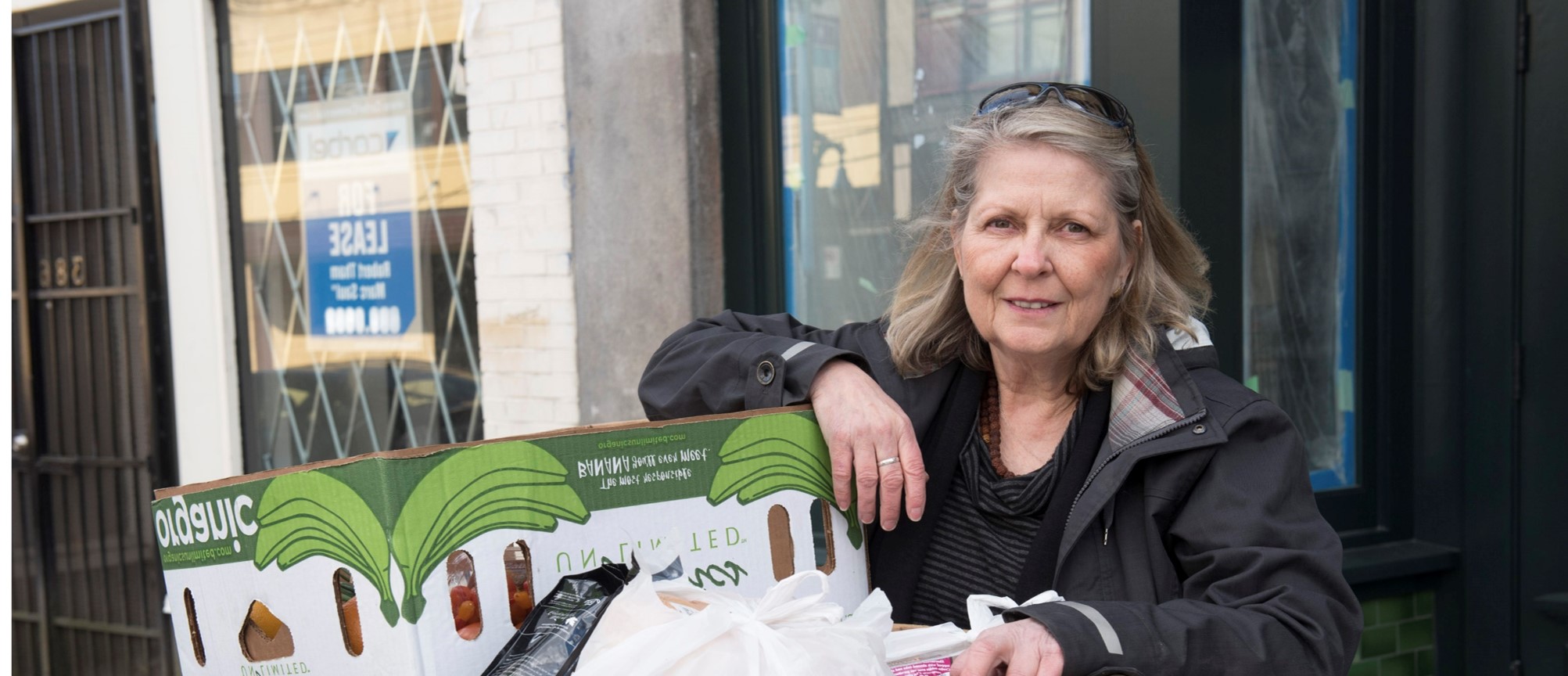 Laura-Leah Shaw of Vancouver has been honoured with the Canadian REALTORS Care® Award 2017 Proudly Presented by REM, for her outstanding charitable work.
Laura-Leah is the longest-serving volunteer for the REALTORS Care® Blanket Drive, which has helped more than 300,000 people in communities across the Lower Mainland of B.C. keep warm and dry during the winter months. Laura-Leah is a passionate animal rights advocate who has saved the lives of thousands of animals. And every week, she hand-delivers donations to people living in Vancouver's poorest neighbourhoods.
"Laura-Leah Shaw is a relentless force for good in her community and a shining example of a REALTOR® making a difference," says Ralph Fyfe, Chair of the Canadian REALTORS Care® Foundation. "Her commitment to helping others and working towards creating a cruelty-free world is truly inspiring."
Learn more about Laura-Leah and how she is making a difference in her community:
In honour of Laura-Leah and her great work, the Canadian REALTORS Care® Foundation has donated $5,000 to Animal Justice Canada, one of her favourite charities.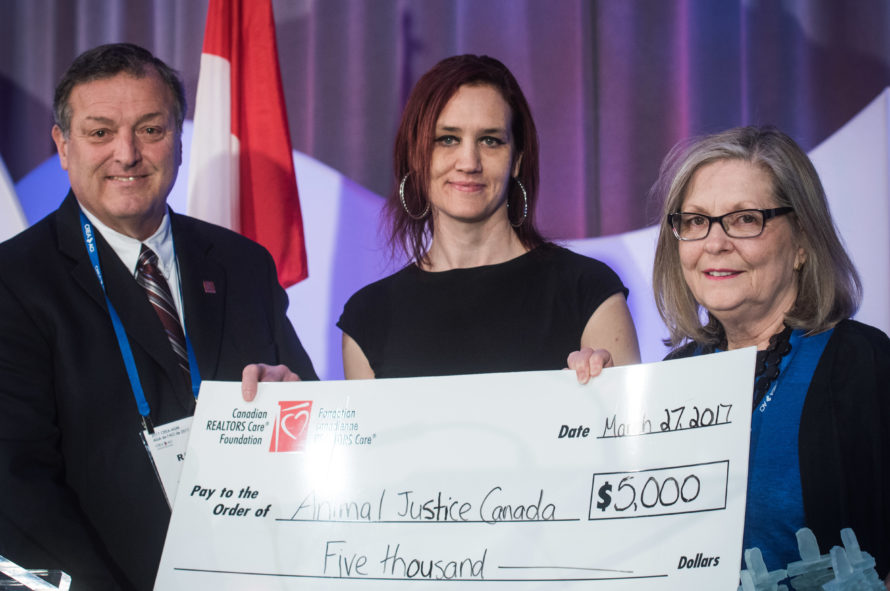 Our 2017 Nominees
We would also like to send out our congratulations to the following 2017 nominees, who are all excellent examples of REALTORS® giving back:
Geoff and Regan Archambault of Winnipeg, Manitoba
Neil Black of Halifax, Nova Scotia
Jim Burton of Conception Bay South, Newfoundland and Labrador
Gail Docken of Edmonton, Alberta
Esa Para Esananda of Toronto, Ontario
John Richard Fortney of Toronto, Ontario
Dan Grantham of London, Ontario
Colin Hartigan of Fort McMurray, Alberta
Patsy Hui of Richmond, British Columbia
Brad Leslie of Vancouver, British Columbia
Bruce Johnson of Wasaga Beach, Ontario
Patrick Morris of Ottawa, Ontario
Kailey Plohr of Regina, Saskatchewan
Trevor Stuart of Lethbridge, Alberta
Carolyn Swinson of Toronto, Ontario
Peter Tarshis of Toronto, Ontario
Brian Walker of Richmond Hill, Ontario
Michael Weiss of Toronto, Ontario
Trudy Wilson of Bridgenorth, Ontario
John Woelk of Leamington, Ontario
If you know a REALTOR® who is making a difference in their community and deserves recognition on a national level, please watch for the announcement of the nomination period for our next award this September.