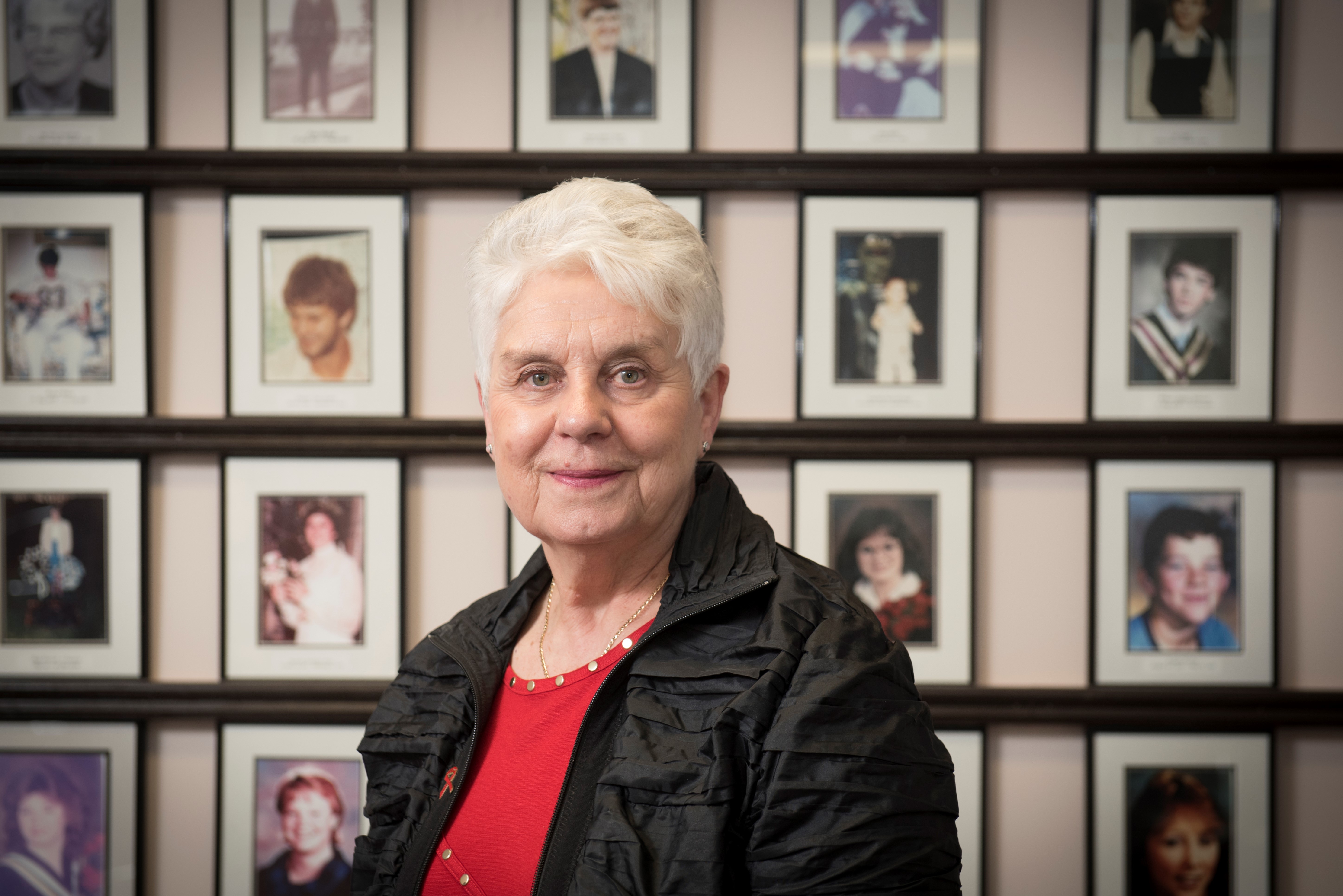 Carolyn Swinson of Toronto has been honoured with the Canadian REALTORS Care® Award 2018 Proudly Presented by REM, for her outstanding volunteer work with MADD Canada.
Carolyn Swinson, a REALTOR® with Forest Hill Real Estate Inc., Brokerage—Signature Office, became involved with MADD Canada following the tragic loss of her son, Rob, in an impaired driving-related crash in 1993. Sadly, Swinson's father, Scot, had also been killed by an impaired driver in England 12 years earlier. MADD Canada helped the Swinson family cope with the aftermath of Rob's death. Soon after, Carolyn Swinson began volunteering to help other victims of impaired driving. She has been a committed volunteer with MADD Canada ever since.
Carolyn currently serves as Director of Victim Services with the Toronto Chapter of MADD Canada and Regional Director for Ontario East on MADD Canada's national board of directors. She previously served as President and Chair of the national board. A number of legislative changes relevant to the anti-impaired driving movement were successfully achieved during her tenure, thanks in part to her leadership and advocacy work. For example, provincial legislation was passed in Ontario in 2009 to restrict young drivers and new motorists from getting behind the wheel of a car if they have any alcohol in their systems. MADD Canada estimates there has been roughly a 25% reduction in the number of young drivers' lives lost in Ontario since that law came into effect.
Carolyn has shared her personal story countless times with the media, students and groups of impaired driving offenders, all in an effort to prevent further deaths and injuries. She has supported many victims of impaired driving through the grieving process and helped them navigate the criminal justice system, oftentimes literally by their side throughout difficult court proceedings. She recently created a support group for victims in her community and acts as the facilitator when the group meets each month.
According to Andrew Murie, CEO of MADD Canada, Swinson is "irreplaceable" to their organization. "It's very difficult to go through this type of trauma and turn around and be able to help others," explains Murie. "Carolyn has done that in many capacities with MADD Canada. She works extensively with new victim families—supporting them—and has done that for decades. You hear stories from these families saying 'I don't know what I would have done if Carolyn wasn't there to support me.'"
CREA has donated $5,000 to MADD Canada in Carolyn's honour.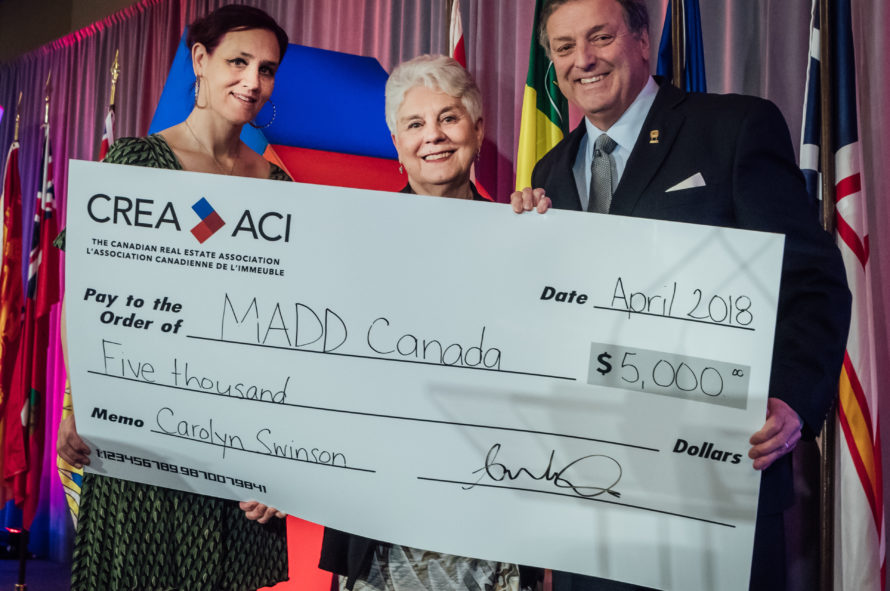 Our 2018 Nominees
We would also like to send out our congratulations to the following 2018 nominees, who are all excellent examples of REALTORS® giving back:
Geoff and Regan Archambault of Winnipeg, Manitoba
Jacqueline Chilliak of Saskatoon, Saskatchewan
Alison Maxwell Diacos of Winnipeg, Manitoba
Donna Harding of Halifax, Nova Scotia
Jessica Hellard of Kingston, Ontario
Patsy Hui of Richmond, British Columbia
Suzanne Lemaich of Hamilton, Ontario
Chuck Magnus of Surrey, British Columbia
Hilary Morrin of Bracebridge, Ontario
Rebecca Permack of Coquitlam, British Columbia
Andrea Strano of Haliburton, Ontario
Faisal Susiwala of Cambridge, Ontario
Tamara Yurchak of Athabasca, Alberta
If you know a REALTOR® who is making a difference in their community and deserves recognition on a national level, please watch for the announcement of the nomination period for our 2019 award this September.