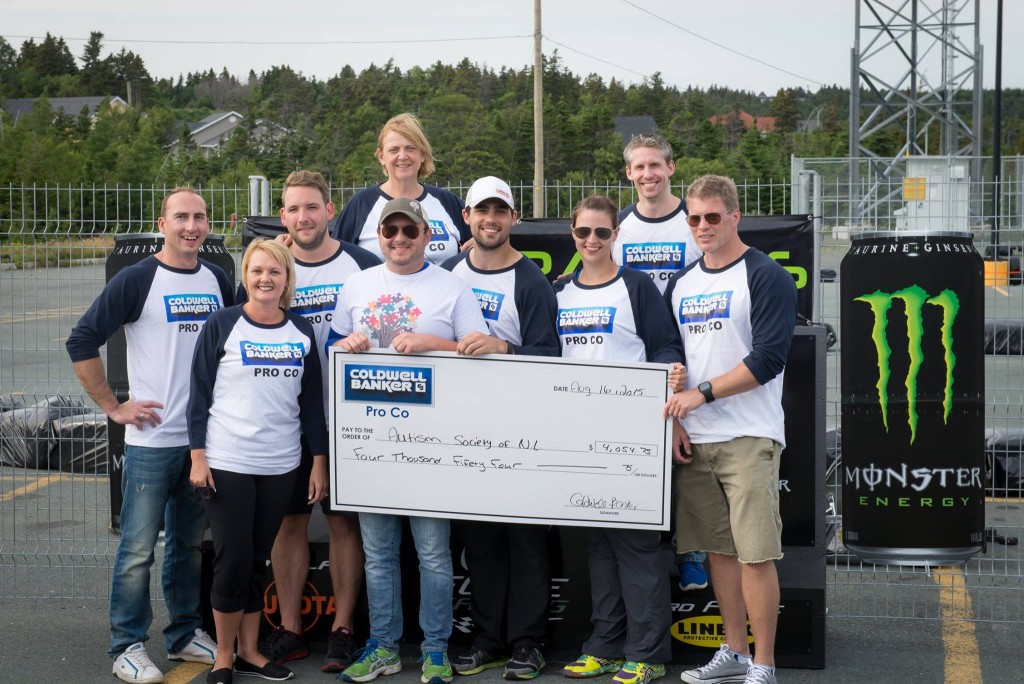 The first annual Monster Rally: Race For Autism was held on Sunday, August 16, 2015, at the Jack Byrne Arena in Torbay. The event raised over $20,000 for programs and services at The Autism Society of Newfoundland and Labrador.
Coldwell Banker ProCo was one of the participating groups that formed teams and raced go karts to raise money for the Society. Coldwell Banker ProCo came in second place, with a total raised of $4,054.75.
The Autism Society of Newfoundland Labrador is a provincial charitable organization dedicated to promoting the development of individual, lifelong and community-based supports and services for people with autism spectrum disorder, their families and caregivers.