With another tough New Brunswick winter on the way, Greater Moncton REALTORS® du Grand Moncton took action to ensure those who need it most are prepared for the months ahead.
During REALTORS Care® Week 2021, REALTORS® came together in downtown Moncton to distribute more than 200 "REALTORS Care® Winter Care Packages" to those experiencing homelessness and local shelters.
"As times get tougher and the winter starts to come in, to have your help is very much appreciated," Charles Burrell, president and founder of The Humanity Project said of the help from the Greater Moncton REALTORS® du Grand Moncton. "More importantly, it means that someone knows that somebody else cares about them and that they're not invisible and they're not forgotten."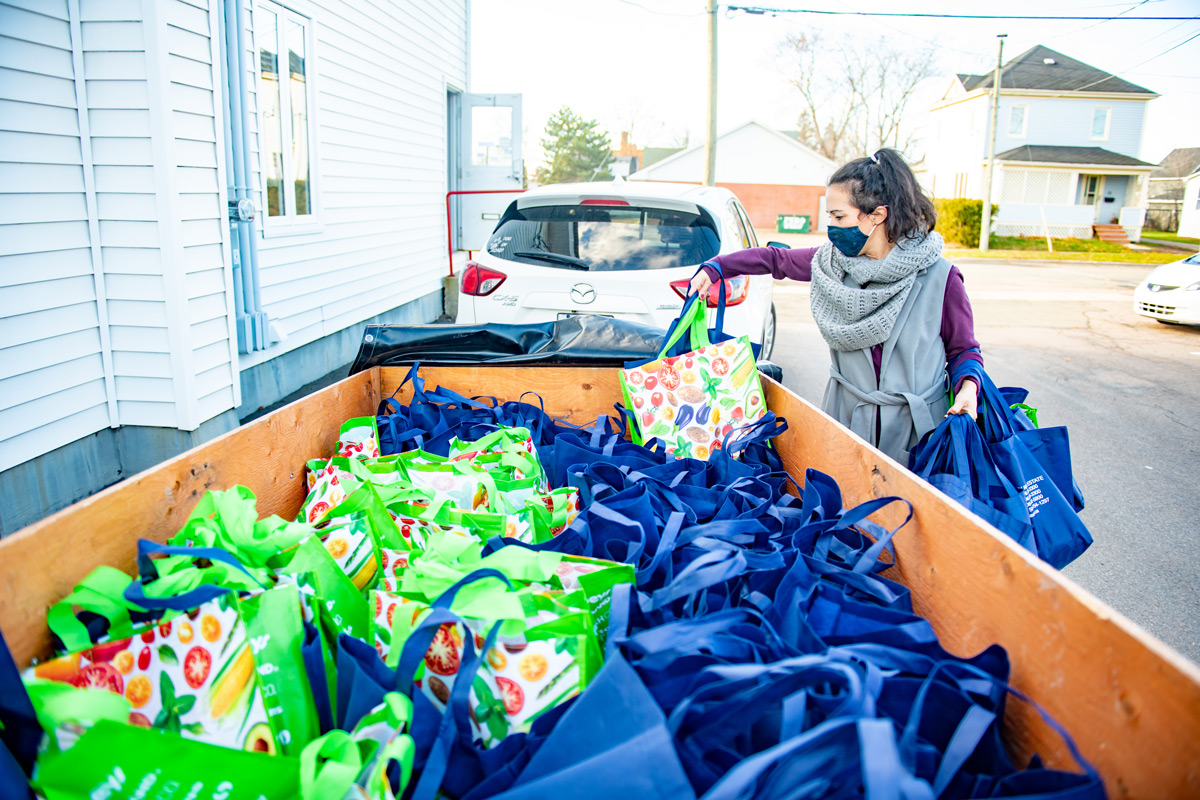 As the COVID-19 pandemic has necessitated distancing requirements, available shelter space in Moncton has been cut significantly. Many experiencing homelessness who once had a warm space indoors will be forced to remain on the streets over the winter.
"This is not only going to impact the shelters on their needs in terms of food and shelter for every day-to-day life for these people experiencing homelessness, but it's also going to impact the lives of these people by providing them with this winter care package," says Jocelyn Clements, chair of the Greater Moncton REALTORS® du Grand Moncton REALTORS Care® Committee. "As REALTORS®, every day, we are finding homes for people in our community, and right now for this initiative, we want to help those who are less fortunate, even if it's just by volunteering time or donating to these organizations, as well as giving them a care package. It'll not only brighten their day but keep them warm this winter."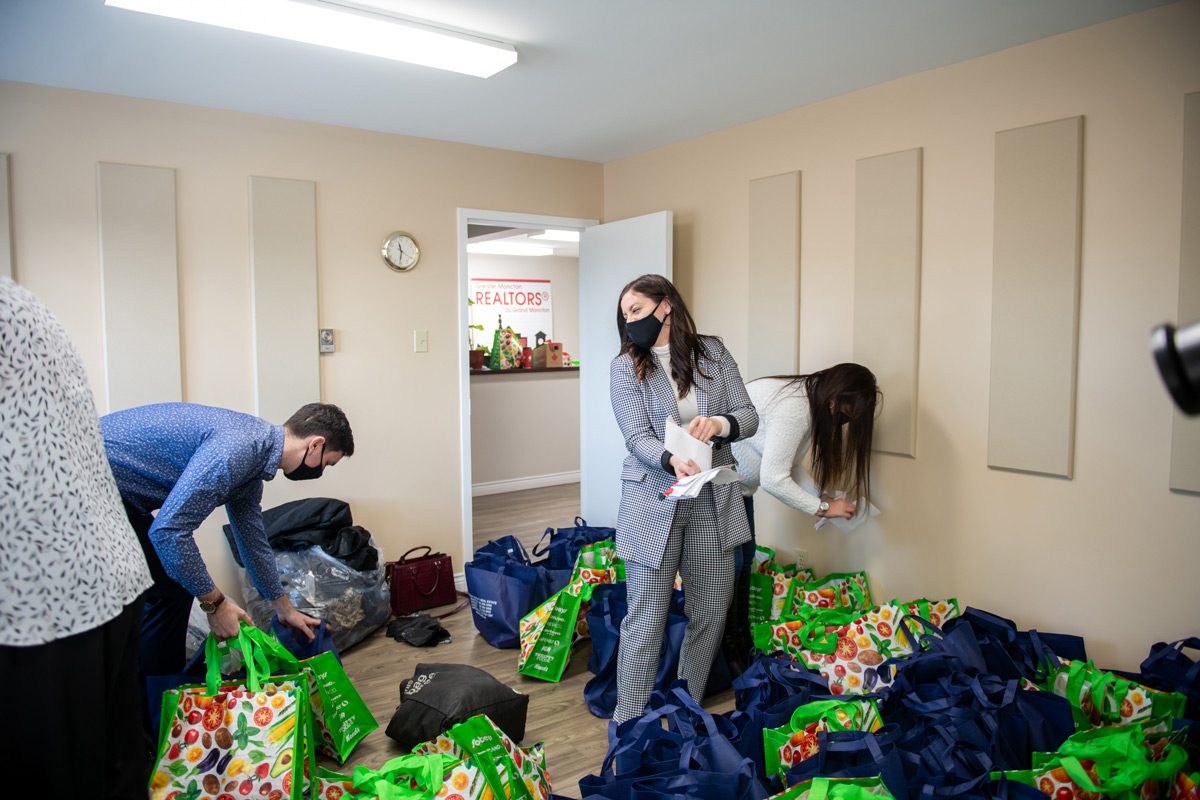 Great Moncton REALTORS® du Grand Moncton's "REALTORS Care® Winter Care Packages" came stocked with toiletries, socks, gloves and other winter essentials. Local REALTORS® were able to sponsor one of these care package for $30.
"I thought it was a great opportunity and I felt privileged to do so … I just want to do my part to help," says Thomas O'Neill, REALTOR® and member of the Moncton REALTORS Care® Committee. "In my previous job, I worked in corrections, and it's an unfortunate thing that homelessness and corrections sometimes go hand-in-hand. To get another chance to be part of the rehabilitation and hopefully reintegration process and just helping— I saw it as a great opportunity, and I was excited to take part."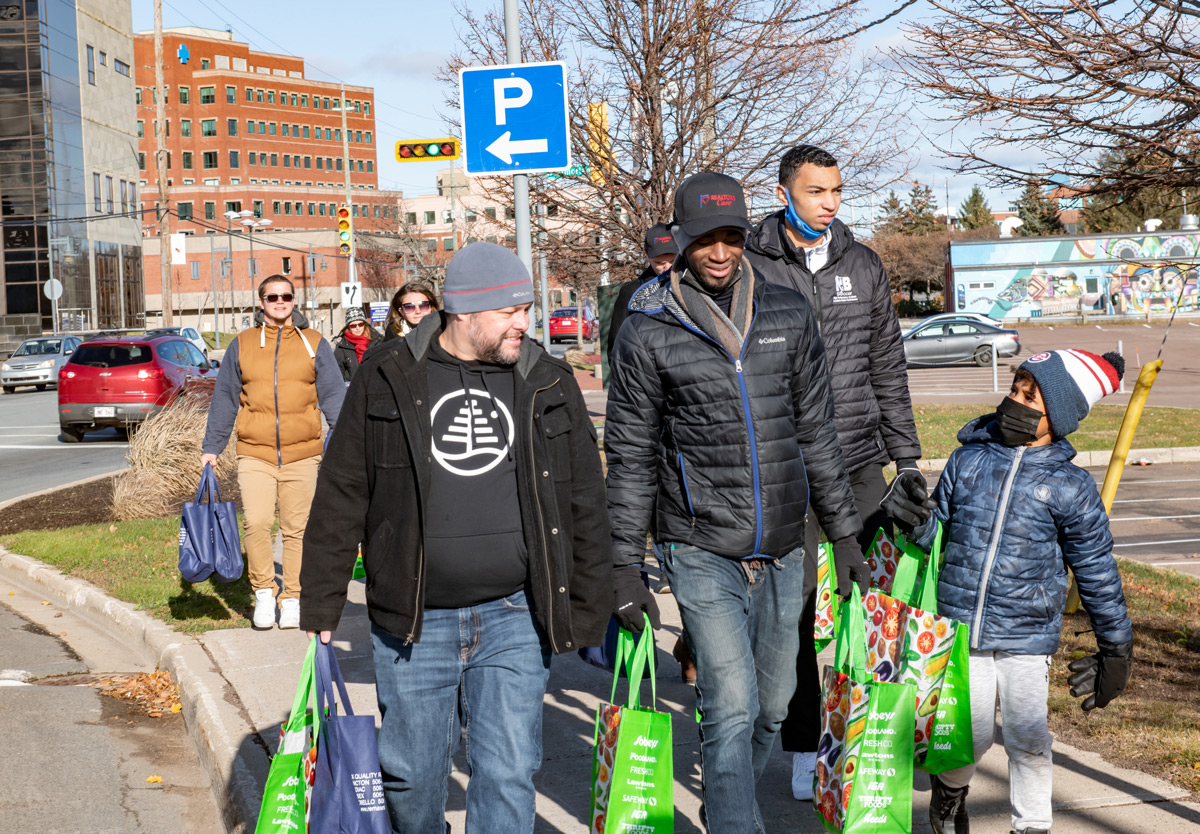 Thanks to an overwhelming response from their members, Greater Moncton REALTORS du Grand Moncton ran out of available care packages, and more than $6,300 was split between local shelters.
Participants in REALTORS Care® Week for the past two years, Greater Moncton REALTORS® du Grand Moncton and its members give back to the community in which they live and work throughout the year. Most recently, their annual charity golf tournament and auction, which has been around for more than 15 years, broke its personal record, raising $40,000 for local charities Crossroads for Women, Moncton Headstart and Alternative Residences Alternative.