During the first-ever national REALTORS Care® Week, which took place November 18-22, 2019, members of the Kingston and Area Real Estate Association helped the newly-formed Kingston Basketeers chapter kick-off their first-ever holiday season.
"It was an honour to be a part of the inaugural REALTORS Care® Week, where we helped provide much-needed items to women and children transitioning out of shelters such as the Kingston Interval House," shares participating REALTOR® Mary Ambrose.
REALTORS® from local brokerages gathered household items, toiletries, warm socks, chocolates, and more, and wrapped everything up in laundry baskets. In total, they contributed 25 of these thoughtful gift baskets as well as some small appliances and a variety of gift cards.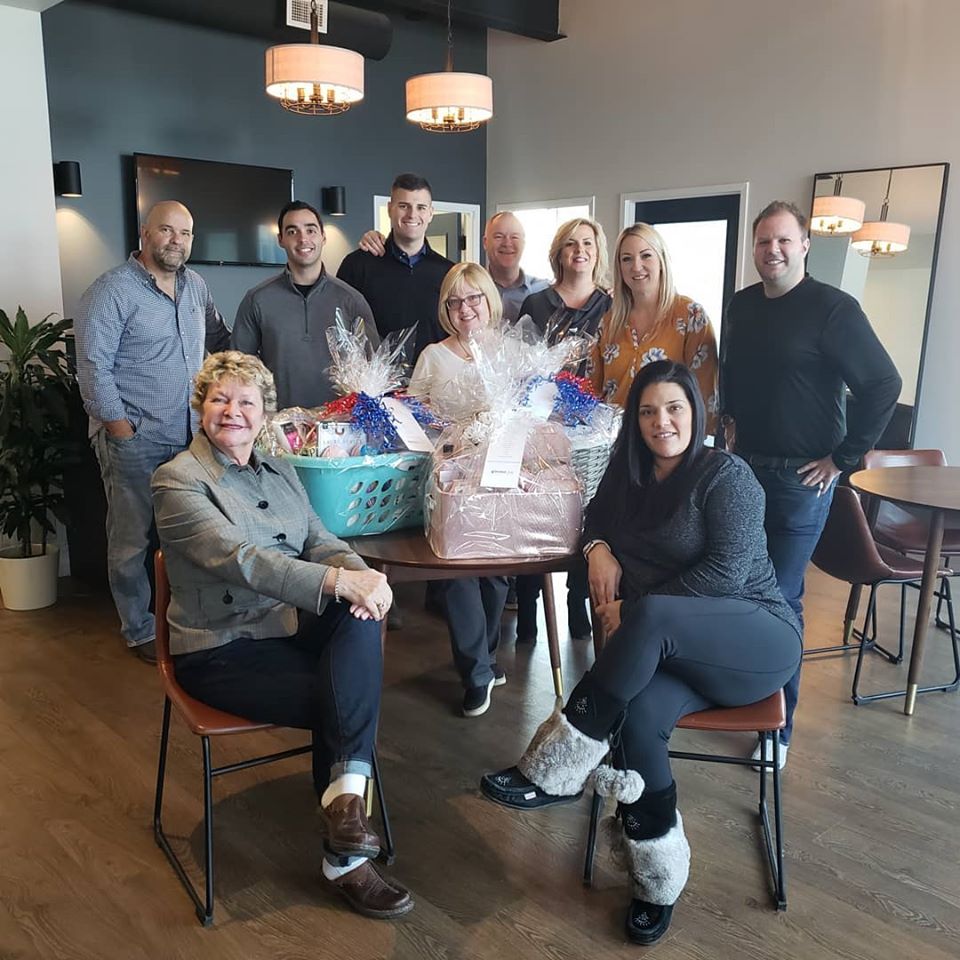 The original Basketeers volunteer organization was founded in 2000 in the Greater Toronto Area by Cheryl Stoneburgh whose goal was "to support abused women in new beginnings." Since then, the Basketeers model has been adopted by volunteers in 20 additional regions across Canada and the United States. Claire LaPlante was inspired to bring the concept to her own community of Kingston this past year.
"It was incredible to see the support from our community on our first drop-off day," says Claire. "A prime example of this was when the Kingston and Area Real Estate Association showed up with an astonishing 25 baskets of items to donate. This not only represented the incredible generosity of this community, but also helped put us way over our goal for basket numbers in our first year. We were able to provide so much to local women who needed some extra support over the holiday season."