During the first-ever national REALTORS Care® Week, which took place November 18-22, 2019, members of the Huron Perth Association of REALTORS® (HPAR) raised more than $6,000 for local charities in their communities. The association challenged its members to support a different type of charity each day of the week and celebrated the results at their holiday social event.
On Monday, November 18, participating REALTORS® focused their donations on local food banks, including The Huron County Food Bank Distribution Centre in Centralia and the House of Blessing in Stratford. Together, they raised $1,545 to help these organizations fight hunger in their communities.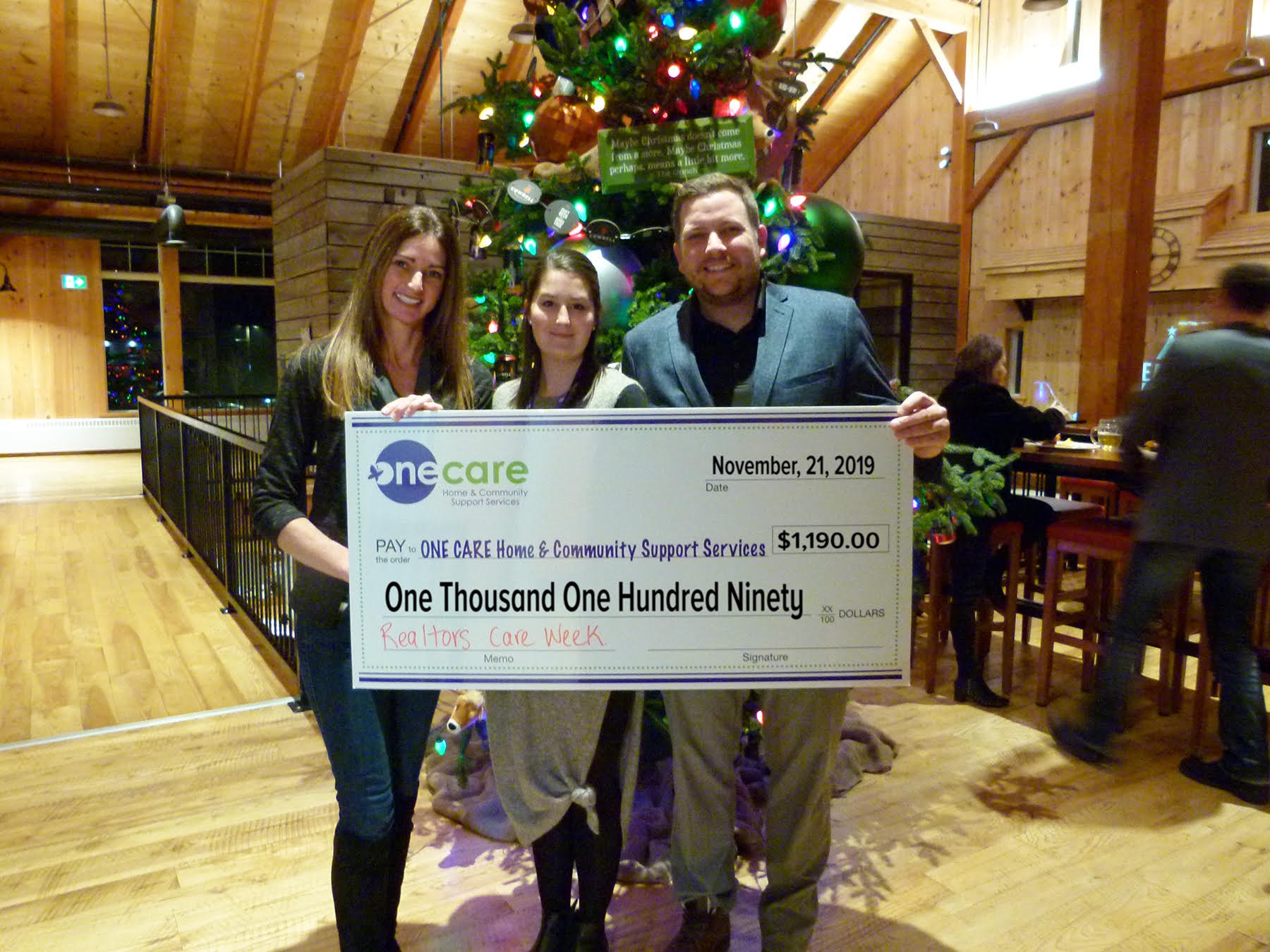 On Tuesday, November 19, HPAR members raised a total of $1,190 for ONE CARE Home & Community Support Services, an organization that provides a range of supportive care services that enable seniors and people with disabilities to enjoy better quality of life as they age at home.
On Wednesday, November 20, local brokerages competed with each other to collect the most new warm hats, scarves, socks and mittens for shelter organizations in their communities, including Huron Women's Shelter, Huron Out of the Cold c/o Salvation Army, House of Blessings, The Optimism Place and Shelter Link. It was Home & Company Real Estate Corp., Brokerage, from Stratford who ended up earning the bragging rights by way of their generosity. HPAR members also raised $651 in funds for these local shelter-related charities.
On Thursday, November 21, participating REALTORS® showed their support for new Canadians in their communities by donating $1,055 for The Huron Welcome Project and the Stratford Anglican Lutheran Team for Refugees.
Finally, on Friday, November 22, HPAR members rounded out the week by raising $1,580 for local hospitals and foundations, including the Clinton Public Hospital Foundation, Wingham and District Hospital Foundation, Seaforth Hospital Foundation, Goderich Hospital Foundation, Listowel Memorial Hospital Foundation, Stratford Hospital Foundation, and St. Mary's Healthcare Foundation.
"It was wonderful to come together as REALTORS® and work together for the betterment of our community," shares Kathy Dawson, HPAR's Committee Chair for REALTORS Care® Week 2019. "Even though we are competitors, we work together every day and it felt great to give as one entity caring about our community. There is such a need."
The Huron Perth Association of REALTORS® serves the Southwestern Ontario area of Huron County and Perth County and the surrounding areas, including Goderich, Exeter, Wingham, Seaforth, Clinton, Bayfield, Listowel, Milverton, Mitchell, St. Marys, Sebringville, Shakespeare, and Stratford.