Looking to start a fundraiser but just can't think of the perfect theme? REALTOR® Dan Gemus and his team show us that you can never go wrong with jeans, cowboy boots, and barbeque. This past April, the Essex County-based realty group held their third annual "Country at Heart" blowout charity bash, bringing in more than $33,000 in donations for the Canadian Mental Health Association.
Beginning as a charity yard sale, "Country at Heart" has grown to be among the most anticipated events of the year in the Windsor-Essex community, drawing attendees from across the region.
"'Country at Heart' launched in 2017, three years after we began hosting our huge indoor charity yard sale," says Dan Gemus. "We had a BLAST with our annual yard sale, but it had gotten so large that the logistics were starting to become difficult to manage. After our third year we decided to aim for a larger event which would require less work by our team members while raising larger sums of money for charity!"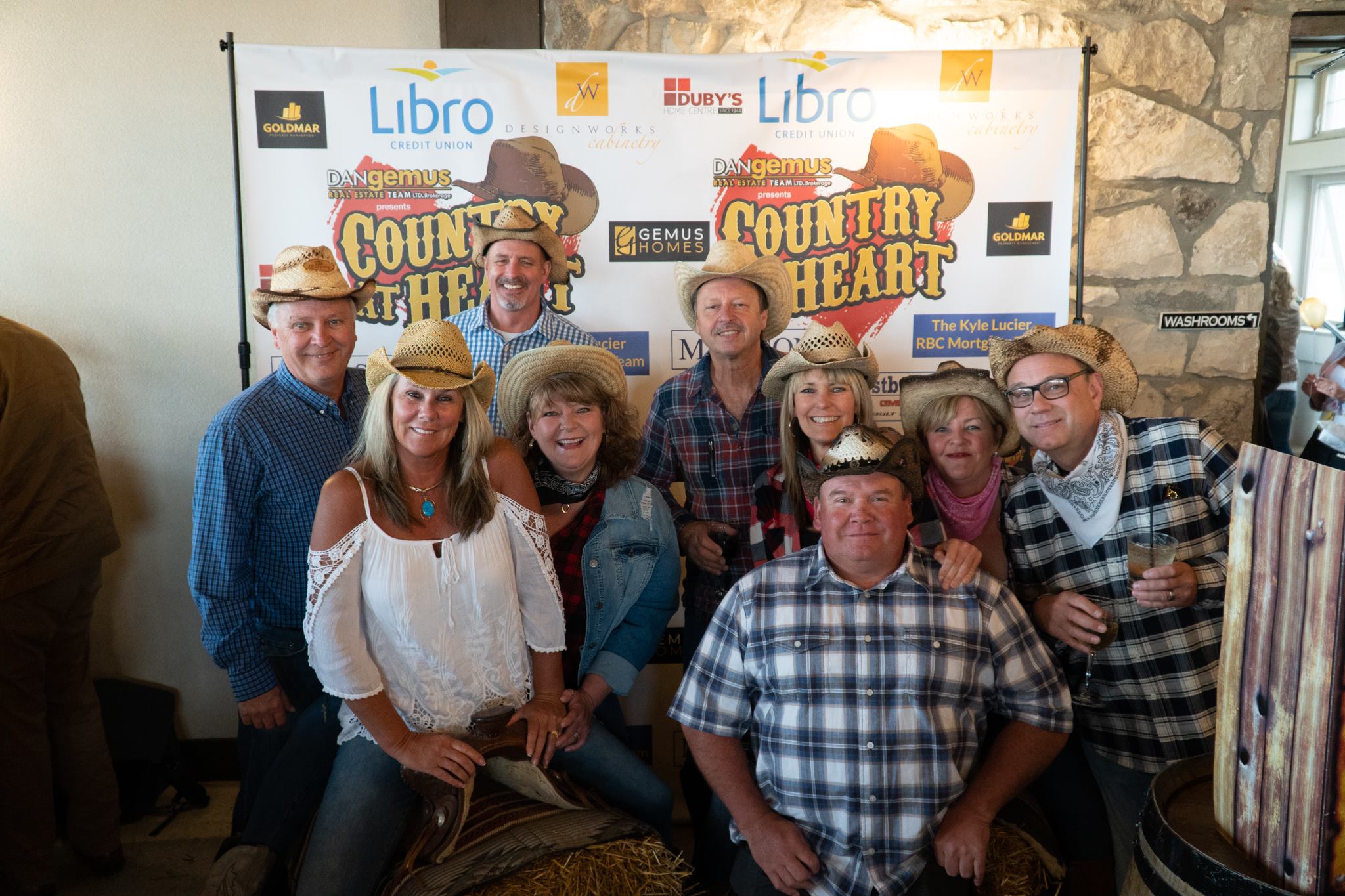 "Country at Heart" is an event that everyone can enjoy, featuring everything you would expect, from live music and giant barbeques, to candy tables and a smores bar, all brought together by rustic charm. Throwing an event of this size requires all hands from The Dan Gemus Team and luckily there is never a shortage of volunteers.
"Every member of the team is involved with the event as well as many of our spouses," explains Dan. "We have an amazing culture on The Dan Gemus Team and events like this bring us closer together every year!"
That amazing culture is what makes events like "Country at Heart" possible. Like so many REALTORS®, Dan and his team are deeply connected to their community and see firsthand the impact their work has, further inspiring them to continue striving to reach new heights in their charitable contributions.
"In our careers as REALTORS®, we have the opportunity to see people in the happiest times as well as those in moments of weakness or sad times in their lives. Being able to bring more good to the world around us is never a bad thing!"
The Dan Gemus Team's passion for charity has left an enduring mark on their community. Over the past several years, their indoor yard sale and Country at Heart events have raised nearly $120,000 for local mental health initiatives. Next year's event will again be dedicated to raising funds for CMHA and has been scheduled for April 4, 2020.