During the first-ever national REALTORS Care® Week, which took place November 18-22, 2019, REALTORS® in communities across Canada shared the comfort of home through donating and serving warm meals to those in need. Four examples could be found in Ottawa, Guelph, Durham and Medicine Hat.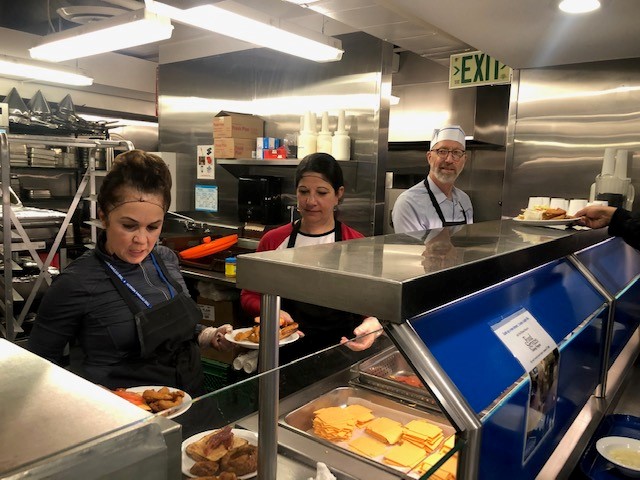 In Ottawa, Ontario, members of the Ottawa Real Estate Board's (OREB) REALTORS Care® Committee, Board of Directors and staff prepared and served lunch at the Ottawa Mission. Local REALTORS® also donated socks and gloves, delivering several large bags to Shepherds of Good Hope.
"Volunteering at the Mission was especially moving for me as it is a charity I have been personally supporting for many years with monthly donations," shares Deborah Burgoyne, OREB President. "The experience was fun and humbling at the same time. Our Board volunteers threw themselves into every task put before us to prepare and serve a meal to the Mission's clients."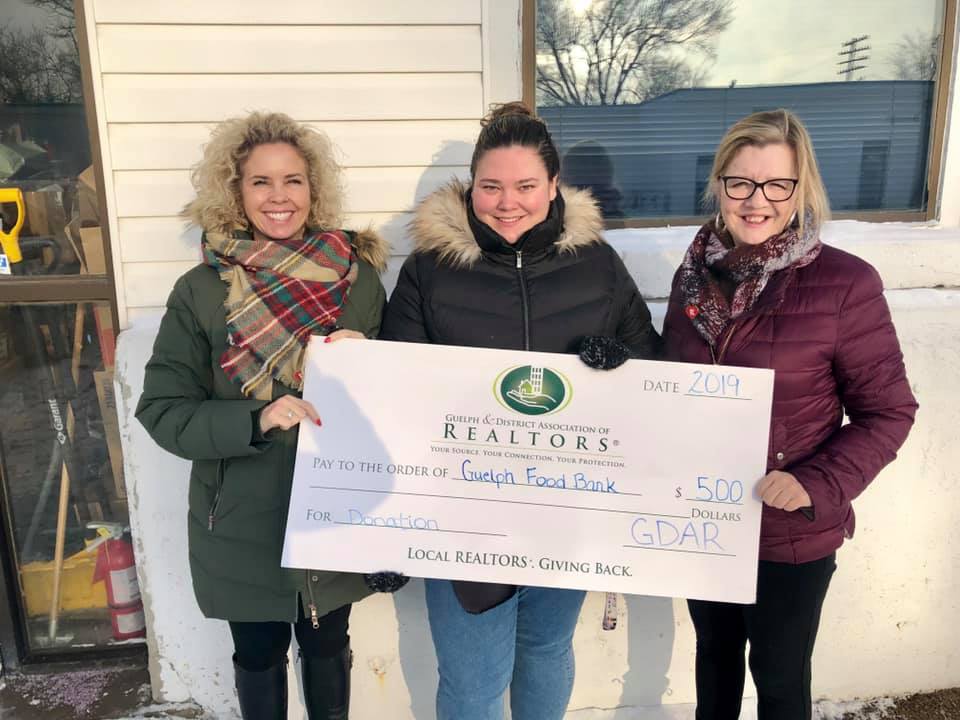 In Guelph, Ontario, the Guelph & District Association of REALTORS® (GDAR) ran a campaign encouraging their members to engage in a different charitable activity in their community each day of REALTORS Care® Week. As a result, over 20 dinners were donated to the local youth shelter, Wyndham House, and almost 100 breakfasts were purchased and donated to those experiencing homeless through a restaurant in downtown Guelph. GDAR also donated $500 to three local food banks in their community.
"The charities that we selected for REALTORS Care® Week were all local shelter-based organizations across the local housing continuum from homelessness to temporary and permanent shelters to home ownership through Habitat for Humanity," explains Karen Keleher, Public and External Relations at GDAR.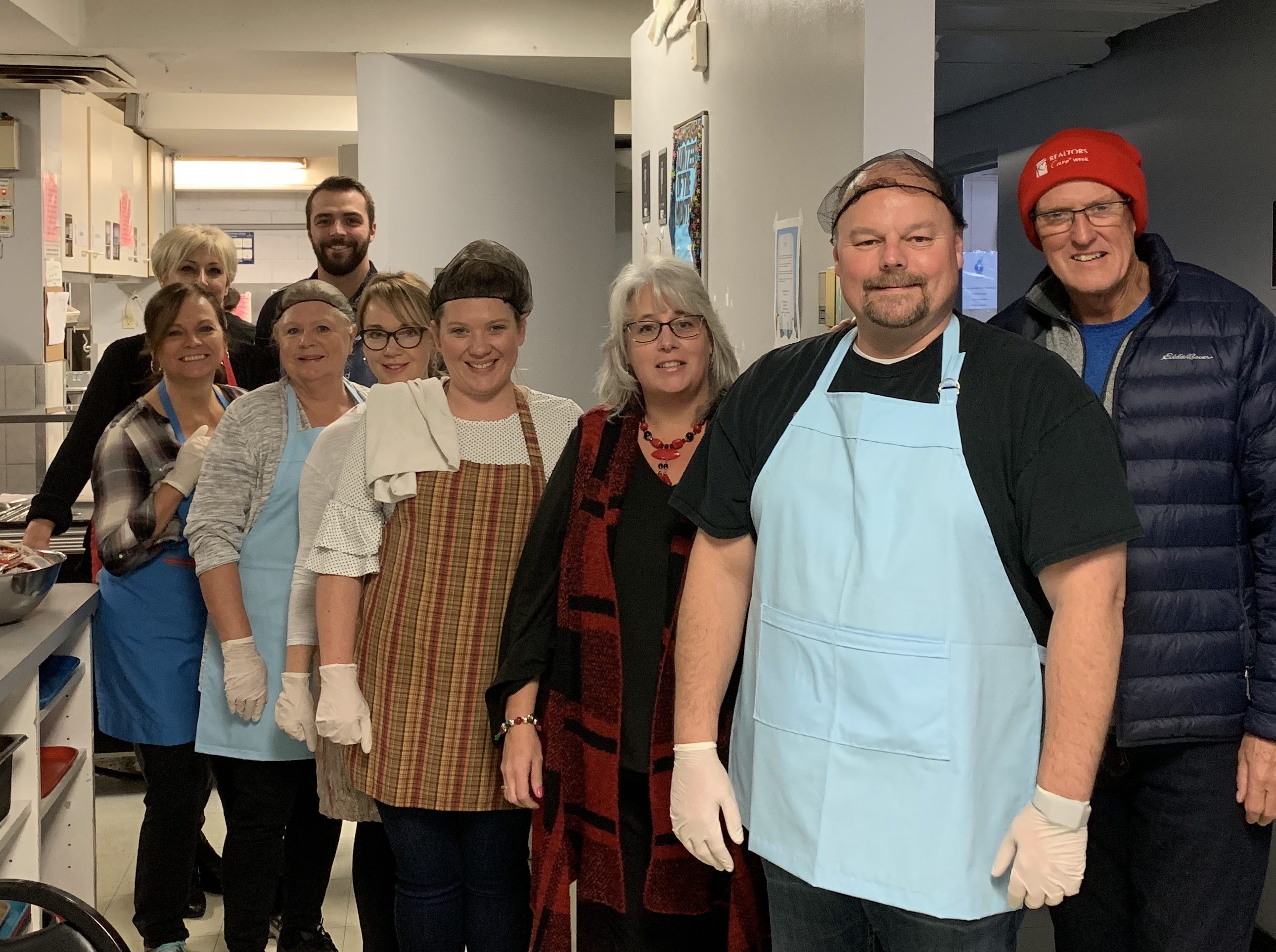 In Durham, Ontario, members of the Durham Region Association of REALTORS® (DRAR) volunteered at St. Vincent Pallotti's Kitchen—the only seven-day-a-week, 365-day-a-year soup kitchen in the Durham Region. The kitchen serves between 150 to 200 meals per day, approximately 50,000 to 60,000 meals per year.
During REALTORS Care® Week, several REALTORS® volunteered their time throughout the day, preparing the food in the morning and serving meals in the evening. DRAR members also collected socks and mittens during REALTORS Care® Week, which they donated to St. Vincent Pallotti's Kitchen's Store, which helps fund the Kitchen's operations.
"Our REALTORS® enjoyed the opportunity to give back to their communities where they work and live through this national REALTORS Care® initiative," shares Wendy Giroux, Chief Executive Officer of DRAR. "In fact, after volunteering during REALTORS Care® Week, many of our members have committed to regularly volunteering at St. Vincent's Pallotti's Kitchen."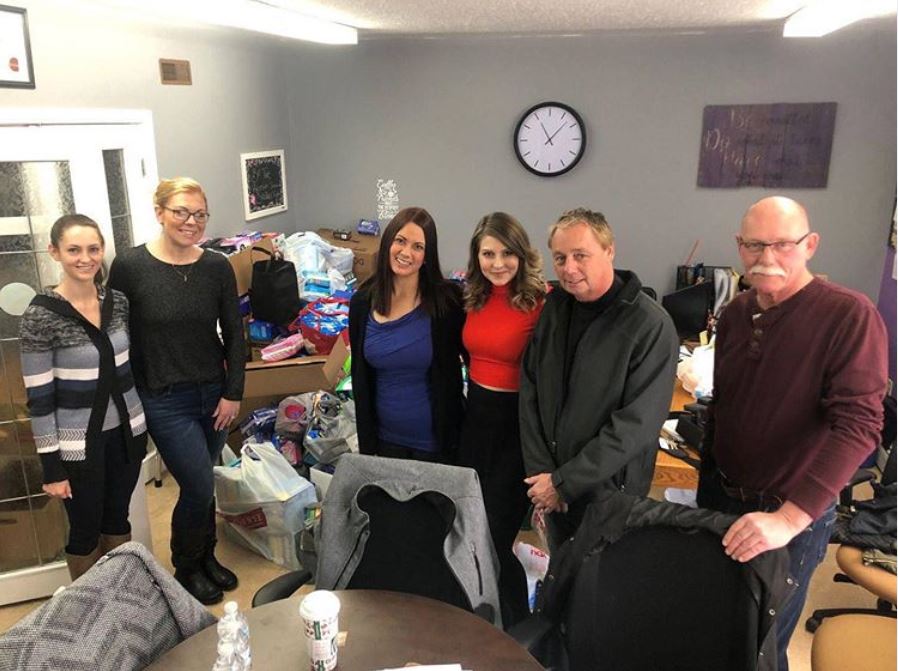 In Medicine Hat, Alberta, members of the Medicine Hat Real Estate Board volunteered their time in support of the Medicine Hat & District Food Bank during REALTORS Care® Week.
A group of REALTORS® from Royal LePage Community Realty volunteered their time in the warehouse, sorting donations and learning about the organization's various programs and services.
"It was fantastic getting to see the behind the scenes of how the operation works and hear stories about the program and the people that utilize it," says Tara Cutler of Royal LePage Community Realty. "It was most definitely an eye-opening experience and a heart-warming one. I plan to make regular volunteering with this organization a part of my life moving forward."
REALTORS® from Atkinson Realty, Better Homes & Gardens Real Estate Signature Service, and RE/MAX Medalta Real Estate, also gave their time in support of the Food Bank's Medicine Hat Brown Bag Lunch Program. The volunteers helped prepare nutritious sandwiches and snacks for hungry children at schools across the Medicine Hat area.