Photo credit: Carly Neill/Royal LePage Shelter Foundation
In August 2021, a group of 66 Royal LePage agents and brokers from across Canada traversed a remote region of the Purcell Mountains, located near Golden, British Columbia. Prior to their departure for this challenging adventure, these committed REALTORS® had raised more than $750,000 in support of local women's shelters in their communities and the Royal LePage Shelter Foundation, Canada's largest public foundation dedicated exclusively to funding women's shelters and violence prevention programs.
One of the participants was Chris Pennycook, a REALTOR® with Royal LePage Dynamic Real Estate in Winnipeg, Manitoba. Pennycook, whose original fundraising goal had been $100,000, ended up raising more than $124,000 by personally reaching out to friends, family and business contacts and advocating for the cause. Pennycook's amazing fundraising achievement set a new record for all Royal LePage Challenge for Shelter participants since 2015.
A large portion of Pennycook's fundraising was directed to Winnipeg women's shelter Willow Place. "Chris' efforts inspire our staff to continue, and provide welcome funding to ensure we can continue to operate 24-hours, every day," said Pam Hadder, Community Coordinator at Willow Place. "The coronavirus pandemic has further highlighted the need for Willow Place shelter supports, including increased demand and higher operational costs. As such, Chris's fundraising is especially precious and meaningful."
According to Pennycook, the six-day hike alongside fellow REALTORS® was one of the toughest challenges of his life; but it was all put into perspective by focusing on the challenges faced by domestic violence survivors.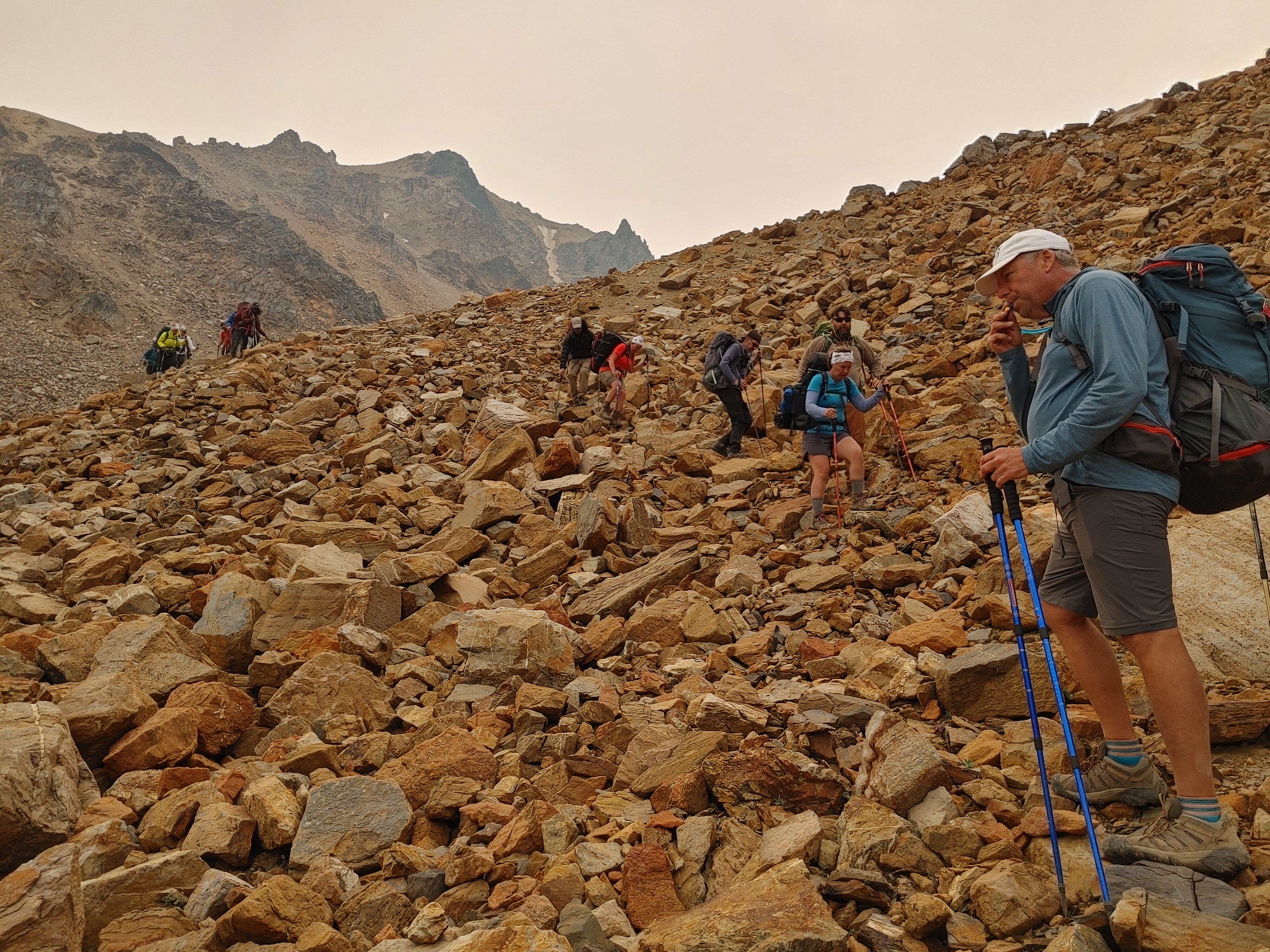 "Trekking these demanding mountains during hot sun, rain and sleet tested me physically and mentally, making it one of the most difficult things I've ever done," says Pennycook. "Even so, I know how hard it is for the women and families and charities that we are helping. That provided me with the motivation before the trek and during it. Being able to help them is a privilege and it makes all the effort worthwhile."
For Pennycook, the experience was one of camaraderie and community alongside fellow REALTORS® from coast to coast.
"Our team stuck together closely and everyone got to know everyone else and where they were from," says Pennycook. "We all had the same mindset to help each other out and to help people in each of our communities who are very vulnerable. We all hoped we could help them to be strong and to have a better life."
The Purcell Mountains Challenge for Shelter was the Royal LePage Shelter Foundation's fourth fundraising challenge, following treks to Machu Picchu in Peru (2015), across Iceland's Southern Highlands (2017) and the Sahara Desert (2019). In total, participants in these four challenges have collectively raised more than $3 million.