An Ottawa REALTOR® is helping Afghans find much needed accommodations in the city as Canada looks to resettle tens of thousands of refugees from the war-torn country.
Javed Sultani, a REALTOR® with RE/MAX Hallmark Group in Ottawa whose family is originally from Afghanistan, says he has assisted more than 50 Afghans in finding homes since September, during an influx of the refugees arriving to the city.
"Canadians helped me and my family when we emigrated to Canada in 2005 and this is my way of giving back and helping others," says Sultani. "My main contribution is finding residences for these new Canadians."
Many people in Sultani's extensive network that he has built over his past six years as a REALTOR® have lent a hand with everything from matching the right families to the right homes to getting them rides and clothing.
In early October there were hundreds of Afghan refugees living in hotel rooms in Ottawa and needing housing. Sultani says many have since found places to live as he and others have pushed to find them accommodations, but families continue to reach out to him for assistance.
"They are usually looking for a three-bedroom because they are families that need the space, and they want to live near shopping for food and amenities because most of them can't drive," says Sultani. "So that is a challenge, trying to find something for them that will match a budget."
The refugees face many obstacles resettling in Canada, including language barriers, getting the right government documentation for financial assistance and working, orienting themselves culturally and just getting around in the city.
Canada has pledged to welcome 40,000 Afghan refugees in a humanitarian resettlement program after Kabul fell to the Taliban in August. Many of the refugees arrived with incomplete immigration paperwork.
While he has worked partly with the Afghan Canadian Support Network (ACSN) in the city to aid Afghans, most of what Sultani has accomplished has come from his own efforts, though he humbly credits others who have assisted his intention to aid the families however he can.
In October, he dug into his own pocket and put on an event in Ottawa's Andrew Haydon Park for more than 100 Afghan refugees living at the time in motels and hotels, busing them to a party that featured entertainment, food, and donations of clothing and face masks by ACSN and Sultani's real estate company.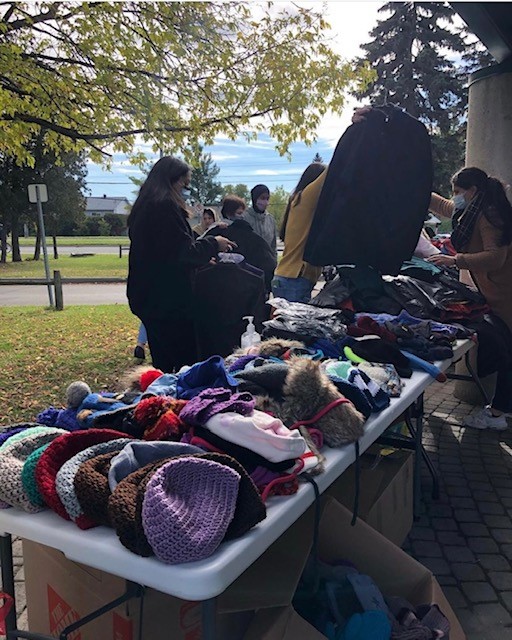 "My involvement began when a friend of mine called and told me about an Afghan family that needed help finding housing, they were looking for a rental," says Sultani. "I offered my assistance and one thing led to another as I met more and more families staying at these hotels who were looking for homes."
He made calls to friends and associates, which led to landlords who had been immigrants themselves offering their properties for rentals or providing deals on rent, even though some of the refugees didn't yet have jobs or much financial support. One of Sultani's friends offered to help the refugees find jobs, another helped with clothing donations.
"I have a passion for serving people and good negotiating skills as a REALTOR®, so that has helped me to help others in this case," says Sultani. "I will continue to help as long as they need me."