The first few months of the COVID-19 pandemic were hard on Canadian food banks. Almost one in seven Canadian families dealt with food insecurity in April 2020. Food banks across Canada struggled to keep up with this increased demand while social distancing guidelines made it more difficult to secure volunteers, donations and other important resources. Shandrie Lewis, Courtney Boyd and Tom Devlin are three REALTORS® who stepped up to help their local food banks—the St. Albert Food Bank and the Fraser Valley Regional Food Bank respectively—during this great time of need.
Shandrie Lewis and Courtney Boyd of RE/MAX Professionals in St. Albert, Alberta, held a food drive in April 2020 to help their local COVID-stressed food bank gain much-needed donations and media awareness.
"When COVID-19 hit, we realized that people at home were going to have a bit more time on their hands," explains Lewis. "We brainstormed what we could do to support the community because we like to support local initiatives. We sponsor local events every year, but with none of that happening, we thought of trying a food drive."
After their food drive brought in an impressive 1,500 pounds of food for the St. Albert Food Bank, Lewis and Boyd planned another fundraiser—this time, a bottle drive.
They received an overwhelmingly positive response from their community, as over 700 addresses volunteered to donate their bottles.
"It took 40 agents, plus a couple of assistants, to collect all of the bottles. One agent even had his clients helping," Lewis laughs.
The bottle drive raised an outstanding $18,000 for the St. Albert Food Bank. The REALTORS® behind the event encourage others to try out running their own fundraisers, as they have received questions from people across the country looking for advice.
"We would encourage other brokerages to step up. COVID is an awful time for everyone, so it's good to put some energy into people who might need it," says Boyd.
Suzan Krecsy, Executive Director of the St. Albert Food Bank and Community Village, is grateful for the bottle drive's excellent results. "This money is absolutely essential for us to have… We have more than 1,000 families on file," Krescy says. "We're still getting non-perishables, which is lucky. Part of that is because of all the awareness that came from the bottle drive. Now, we can purchase the food we need."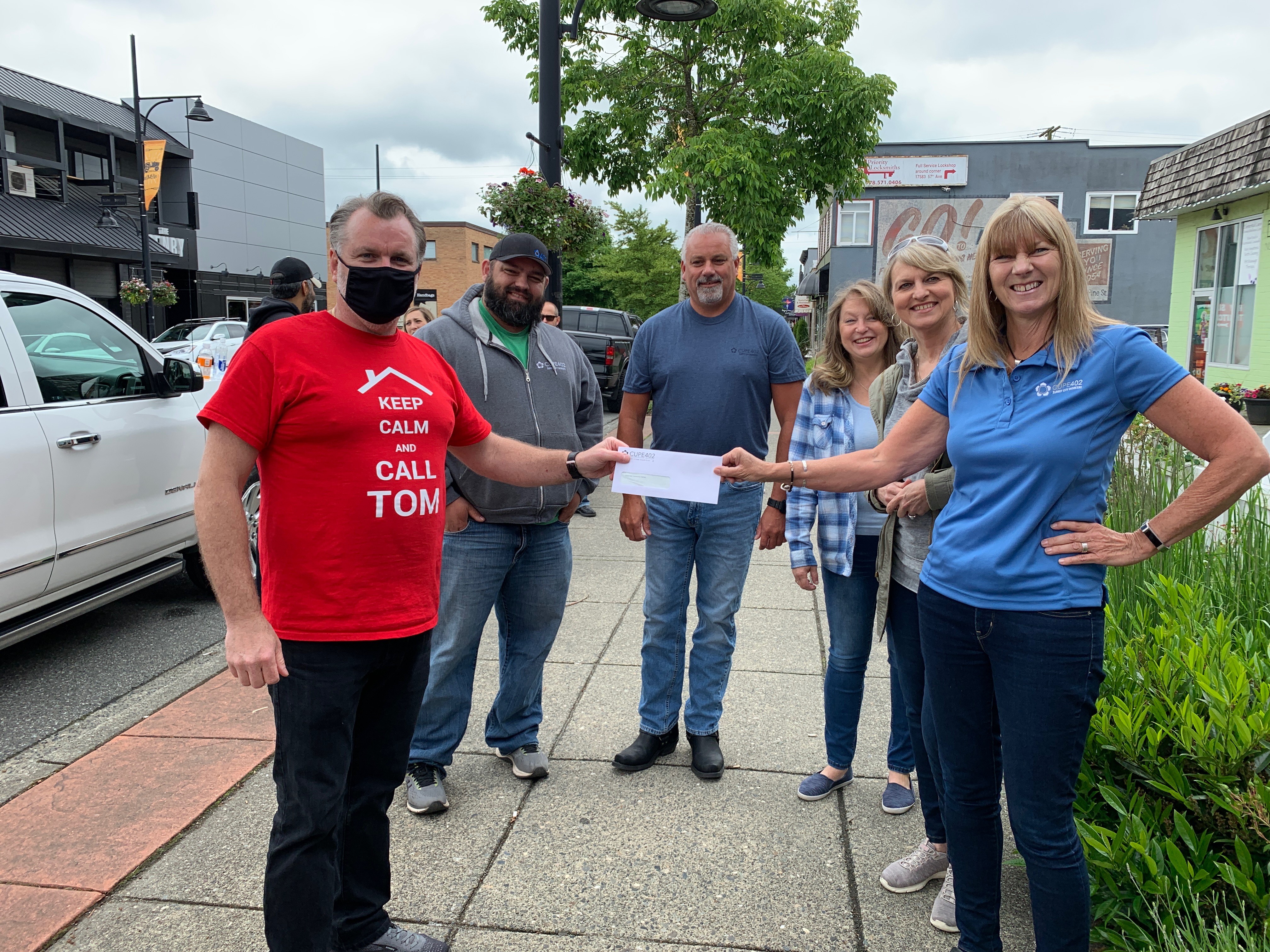 In May 2020, Tom Devlin of Royal LePage Wolstencroft Realty in Langley, British Columbia, raised more than $5,500 in funds and collected more than $5,000 worth of non-perishable food items for the Fraser Valley Regional Food Bank.
"I made the commitment, then brought on some friends that also owned businesses, and everyone was up for it," shares Devlin. "We made flyers, reached out to clients, everything just came together."
Devlin had help from his team, who were careful about social distancing and wearing masks and gloves. He encourages others who want to make a positive difference in their communities to give fundraising a try.
"Just do it! Put something good together. You'll be surprised how many people want to be a part of it."
As Canadian families continue to struggle with food insecurity, food banks across the country will continue to need more donations, volunteers and people to advocate for them. REALTORS® like Shandrie Lewis, Courtney Boyd, and Tom Devlin have proven that caring neighbours can give these critical charities a helpful boost in a safe way during this difficult time.