On the final day of the first-ever national REALTORS Care® Week, members of the Calgary Real Estate Board (CREB®) took advantage of warmer weather to help lay concrete for sidewalks, install framing and start painting homes under construction at the Silvercreek Habitat for Humanity build project in Calgary, Alberta.
"These REALTORS® are helping us transform communities. It's amazing the impact when all of these REALTORS® come together to work on a project like this," says Habitat for Humanity Southern Alberta President and CEO Gerrad Oishi.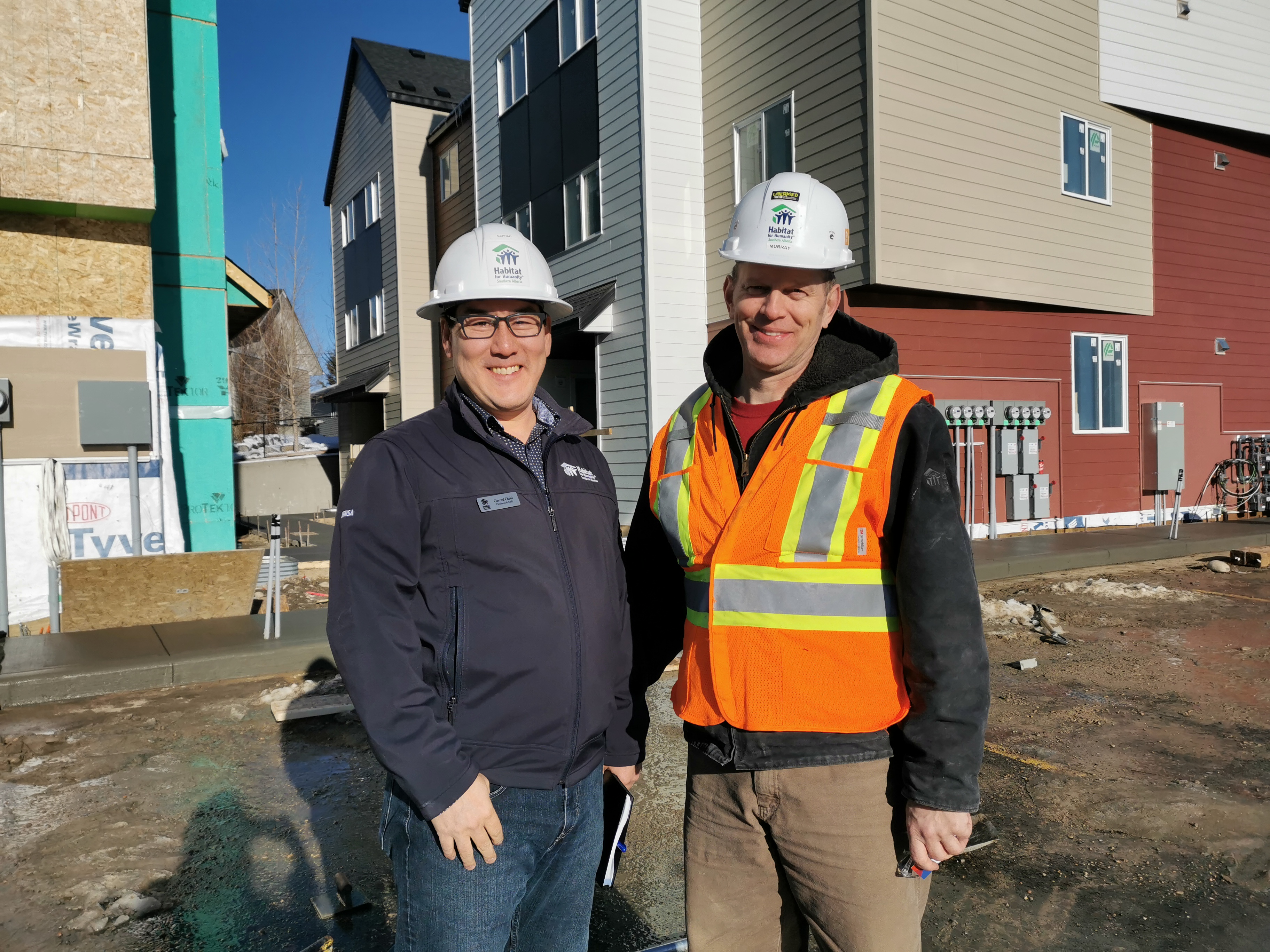 It seems fitting the build day fell on November 22, 2019—National Housing Day, a day to reflect on the challenges many Canadians face in finding a safe and affordable place to call home.
Members of CREB® have been doing their part to help share the comfort of home to those in need all year. This was the board's 9th and final Habitat for Humanity build day for 2019 and is part of a much larger commitment the CREB® REALTOR® Community Foundation has with Habitat for Humanity Southern Alberta. In 2018, they announced a three-year $1 million partnership with the organization, which involves volunteering opportunities for local REALTORS® at nine build days per year.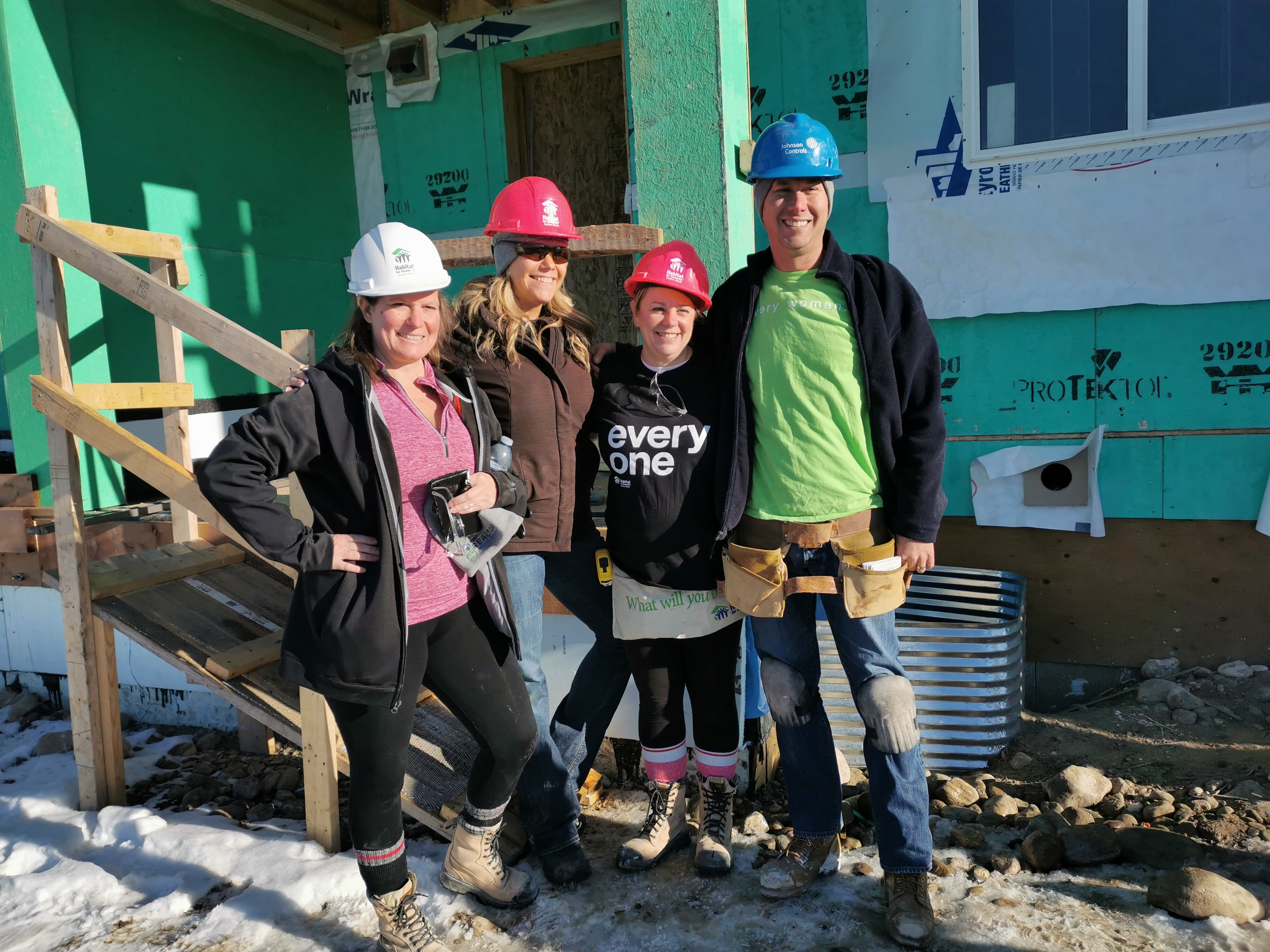 "Together, we're striving to help those who might not be able to realize the dream of homeownership without a helping hand," says Sharon Bercuson, REALTOR® and CREB® REALTOR® Community Foundation Chair. "Silvercreek is a significant investment and I'm honoured to be a part of it."
Altogether the build, located in the northwest Calgary community of Silver Springs, will be home to 32 families once completed in 2021.
"Watching each unit go from foundation to framing and eventually a home is heartwarming because soon families will be making memories here," says Sharon.
Murray Scotton, REALTOR® and volunteer crew leader with Habitat for Humanity, first got involved with the organization in 2016, during another CREB® build day. It's since become a passion for him and he enjoys working with the families who will one day call these structures home.
"They are invested in their new homes, so they really like to put in the work onsite. They enjoy it," he says. "It made me realize, people aren't looking for a handout, they're looking for a hand up and they want to be involved. It's a lot of fun working with them."
Habitat for Humanity is an international organization founded in 1976, while Habitat for Humanity Southern Alberta was established in 1990. The organization works with community volunteers, partners and sponsors to build homes and help families purchase homes through affordable mortgages.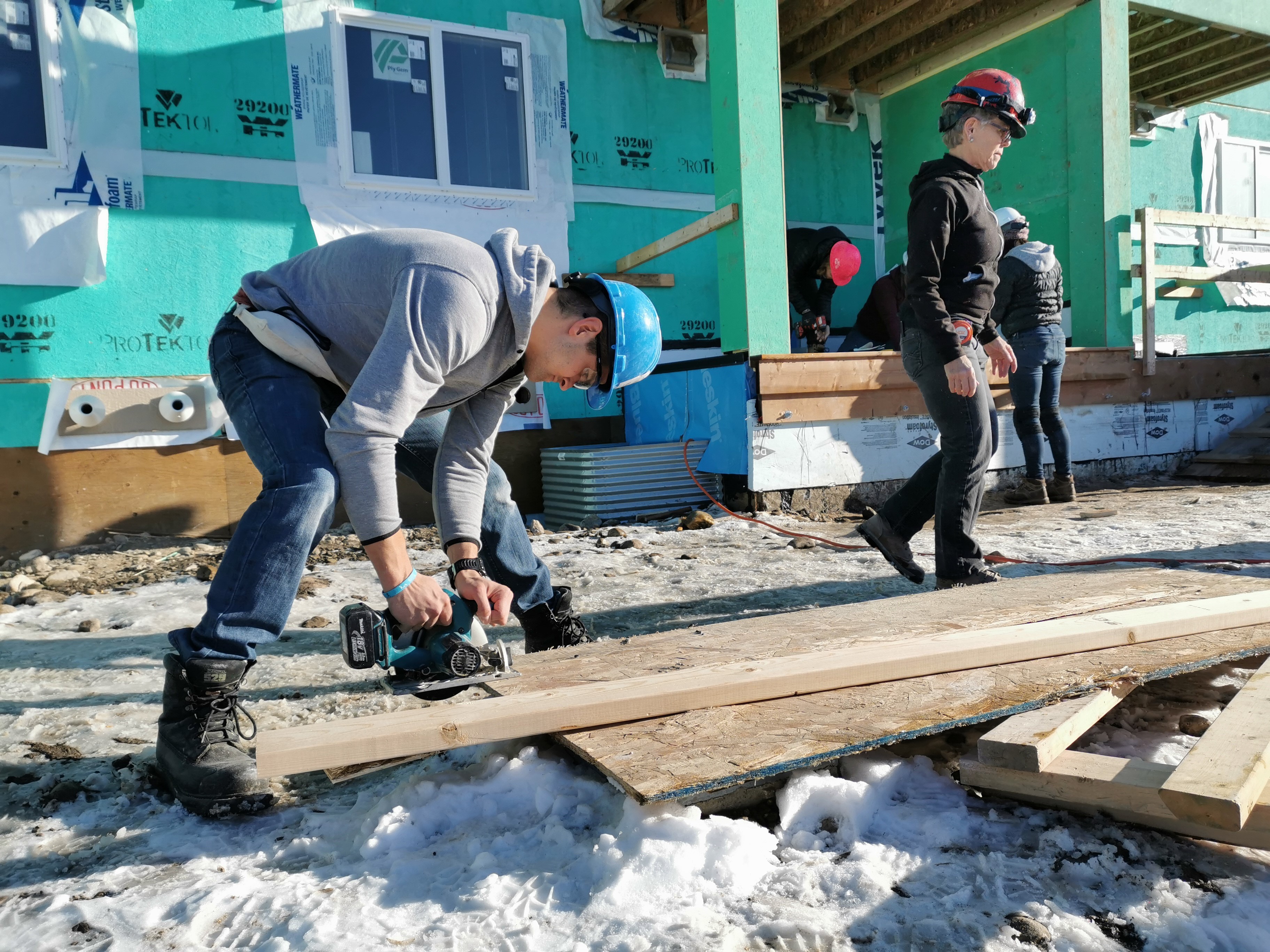 To learn more about Habitat for Humanity Southern Alberta, please visit habitatsouthernab.ca.