Jason Moxon of Maugerville, New Brunswick is well known in his community for his kind heart and caring disposition. When major flooding hit the area in 2018, Jason was always ready to lend a hand to those in need, so it was no surprise that when flooding struck the area the following spring, Jason was there and ready to assist yet again. Asking for nothing in return, he provided desperately needed assistance by using his robust fleet of farming vehicles to aid in preservation and rescue efforts, all while his own land was slowly being consumed by the rising floodwaters. One evening, Jason was assisting a neighbor with their cattle, endeavoring to draw them away from the encroaching floodwaters, when misfortune struck. One cow reacted adversely to his attempts at persuasion, violently striking him in the leg. Jason's leg was badly broken. The accident meant that he would be out of work for three months. As a self-employed general contractor, Jason's livelihood was in peril. News of the incident was met with great sadness throughout the community.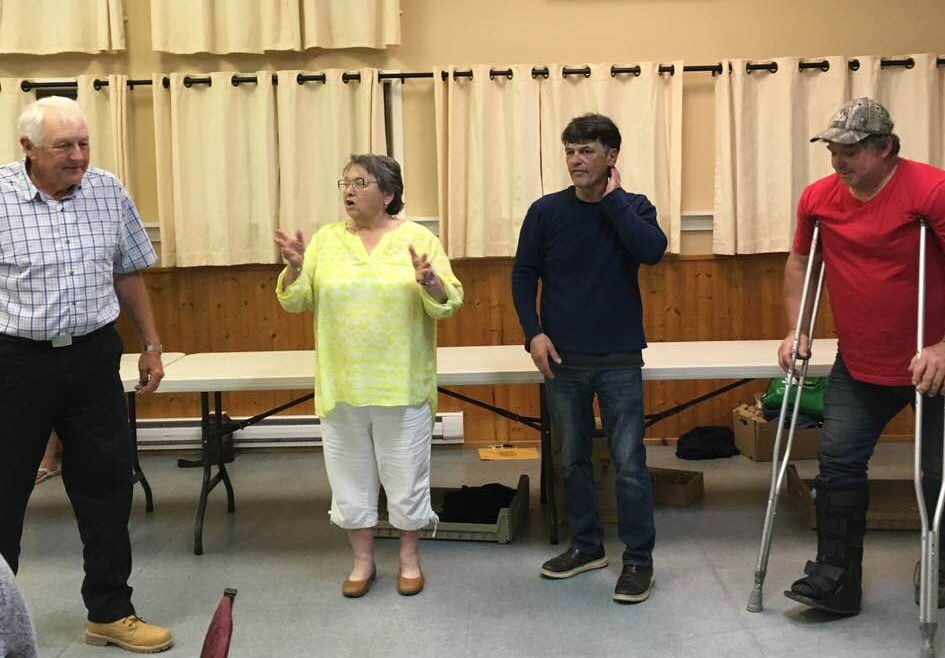 "I was shocked when I heard what happened," said Fredericton REALTOR® Gordon Crouse. "Jason has been a huge help to those in distress over the years, he was always at the heart of it, even while his own land was surrounded by water. His tractors and farm machinery were vital in helping those deal with the floods. It hit the community hard when we learned what had happened."
Gordon and his wife Debbie knew they owed it to Jason to do whatever they could to help. Alongside other concerned members of the community, the pair of REALTORS® decided to host a fundraiser to help him breathe a little easier during his recovery. They began with a community breakfast benefit at their local recreation centre. Jason's kindness had touched countless numbers of lives in the Maugerville area, so it was no surprise when over 180 people came out to show their support. When the last plates had been served, Gordon and Debbie counted more than $2,100 in the coffers for Jason's recovery fund, but they weren't done yet.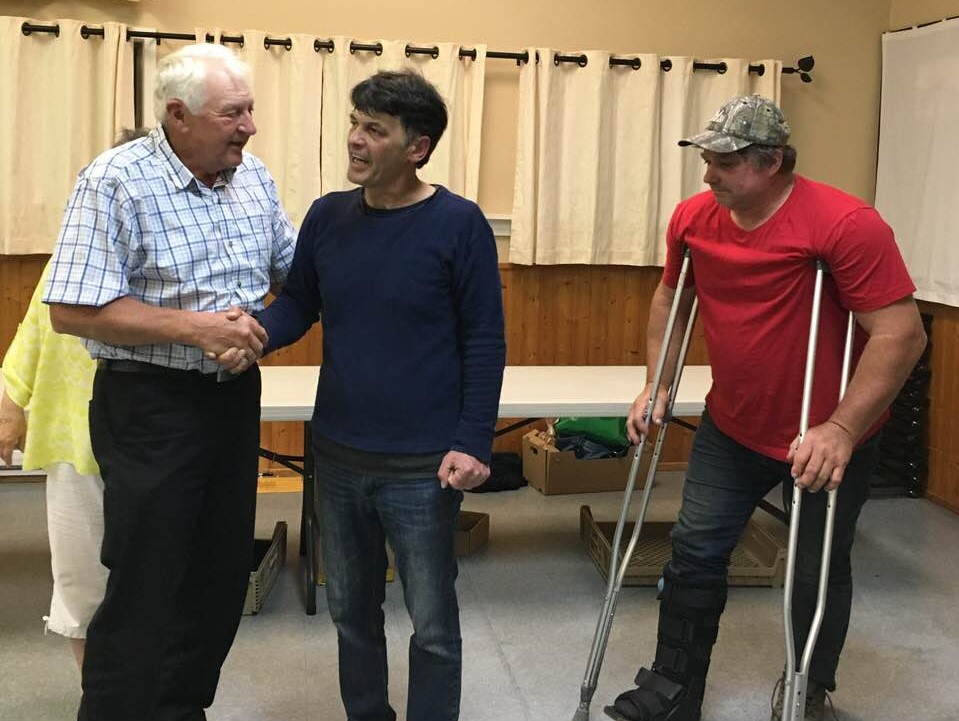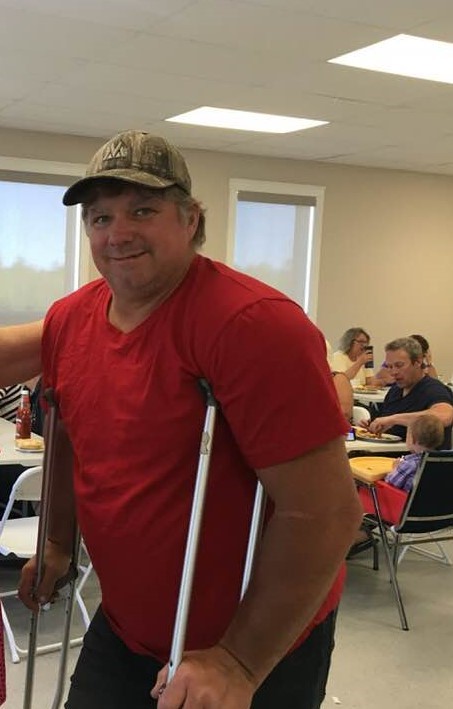 "The breakfast was a huge success, but Gordon and I said to each other, 'why stop now?'" explains REALTOR® Debbie Crouse. "So, we decided to hold a trivia night. We went out and gathered auction items from businesses that were interested in helping out. We had six tables covered with prizes, from whipper-snippers and paintings, to a night out at a hotel. We had between 40 and 50 people in attendance. It was 20 dollars at the door to play and to have the chance to win some of the auction items. We had our own currency we called 'Maugerbucks' to purchase auction items. Everyone knew it was for a good cause and people really went out of their way to help, we even had to turn down offers from individuals trying to donate their winnings!"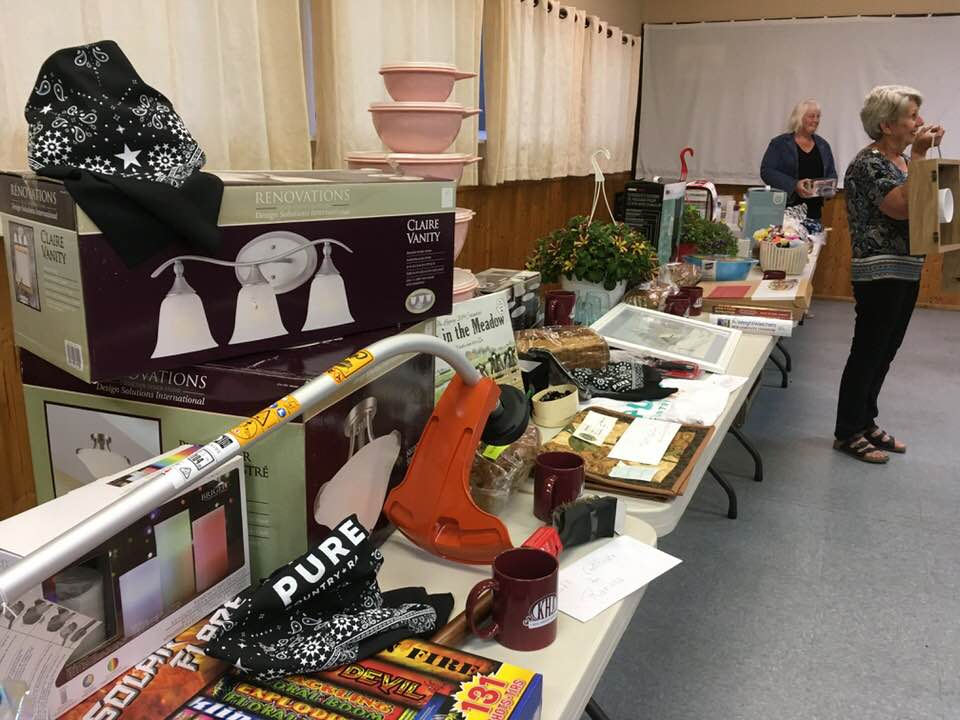 The trivia night ended up raising more than $2,600, bringing the days fundraising total to approximately $4,700. The funds raised will go towards Jason's living expenses during his time away from work while he waits for his leg to fully heal. He is expected to make a full recovery in the coming months and will soon be able to satisfy his eager ambition of returning to work as soon as possible. Gordon and Debbie Crouse truly take the values of community to heart, and just like Jason, have proven that being a part of a community means much more than simply sharing a postal code.