Moving to a new city, let alone a new country, can seem daunting. That's why Saint John REALTORS® felt so compelled to lend a helping hand to the aging Saint John Newcomers Centre as part of the first-ever REALTORS Care® Week.
The Newcomers Centre offers a range of supportive services to new immigrants, including settlement advice and support, English conversational groups, and social events, not to mention the building itself acting as a haven for those unaccustomed to the area.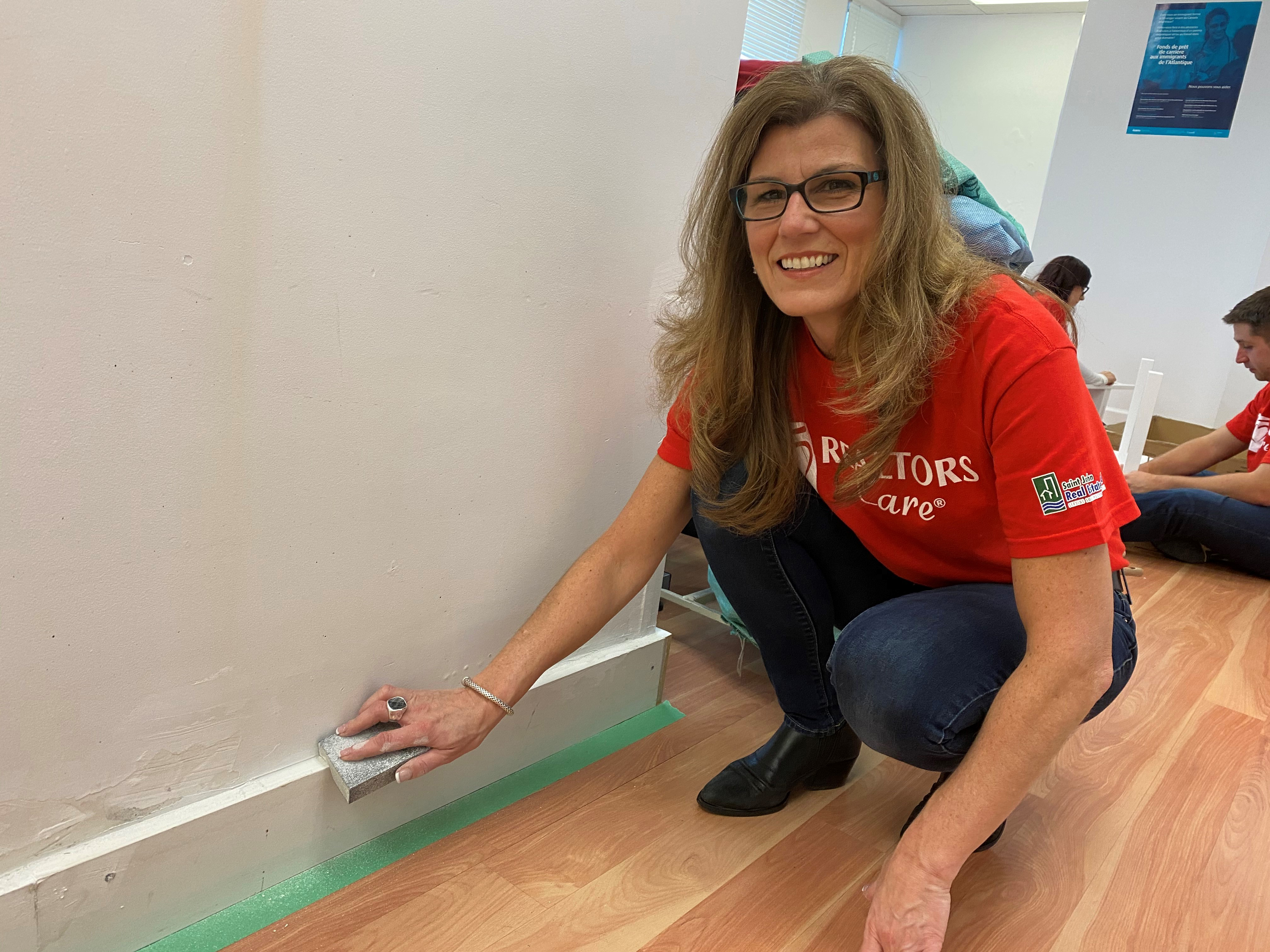 "For many, this centre is their first welcoming step to becoming a member of our community and we felt it was the perfect project to help share the comfort of home with our new residents," said Angela Boudreau, Executive Officer of the Saint John Real Estate Board.
Before the group of 30 REALTORS® got to work, the centre's small resource room felt more like an office. Through the generous support of local brokerages, community donations and the Saint John Real Estate Board, the REALTORS® were able to transform the resource room into a much brighter and warmer environment. On Wednesday, November 20, 2019, they painted the walls, created a childrens' play area and installed all new furnishings—including modular desks that can be rearranged into one boardroom-type table—for the resource centre. The total cost of the three-day project is estimated to be around $10,000.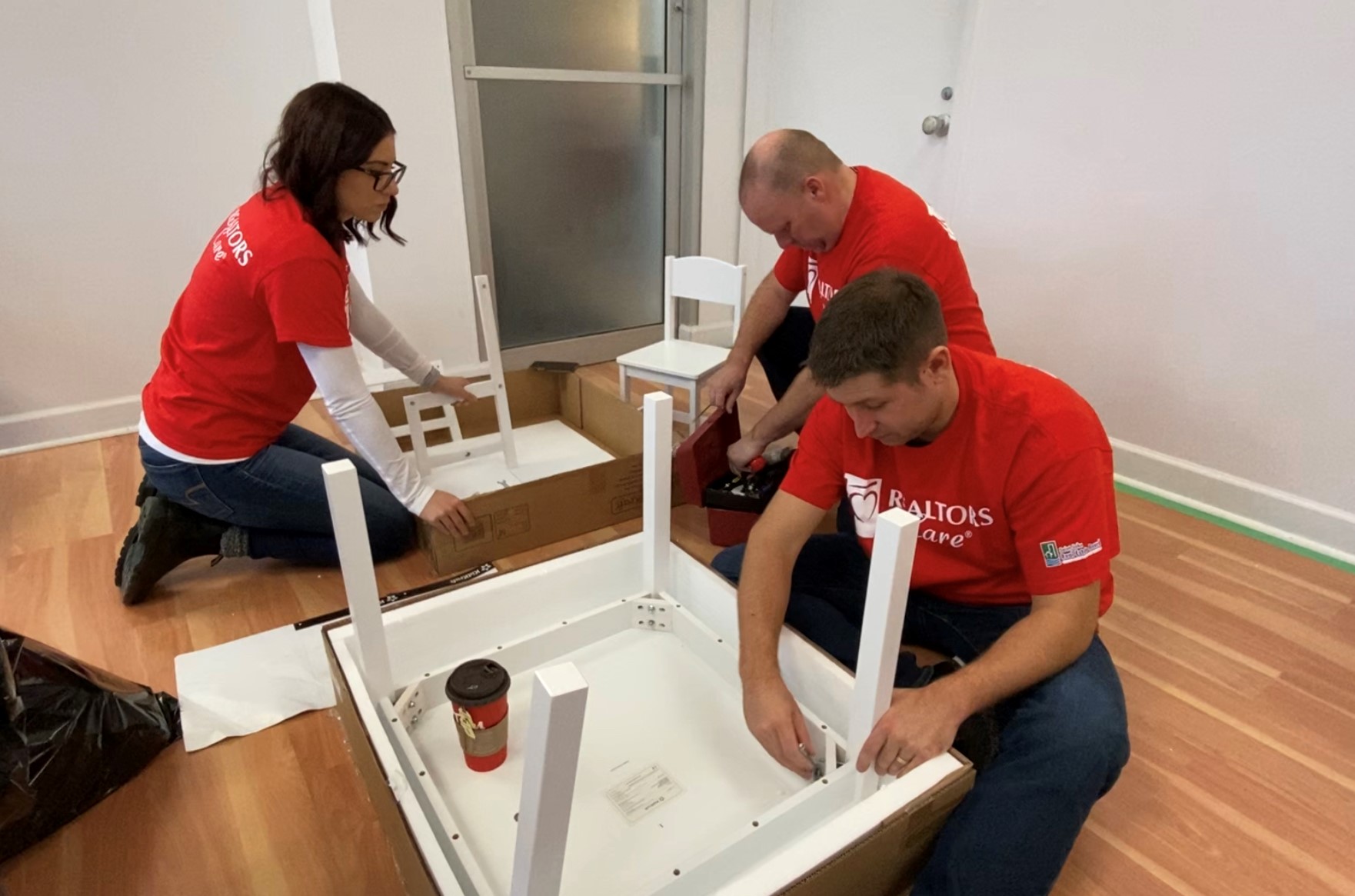 "It seems to us they are trying to do so much with very little. There are about 12 to 14 staff members who work there on a regular basis and they manage to provide a great level of service for new immigrants with what they have," Boudreau said, adding, "Welcoming immigrants is a huge goal of ours, too, and so this was an excellent tie-in for us."
According to a 2017-2018 impact report, the Newcomers Centre welcomed 591 new residents using services in English and 450 new residents using services in French. Immigrants came from 29 different countries including Syria, Ukraine, Afghanistan and Iran.
William Tarr is a REALTOR® and the Newcomers Centre's Atlantic Immigration Pilot Project Officer. He's responsible for helping newcomers get settled and integrating them into the community.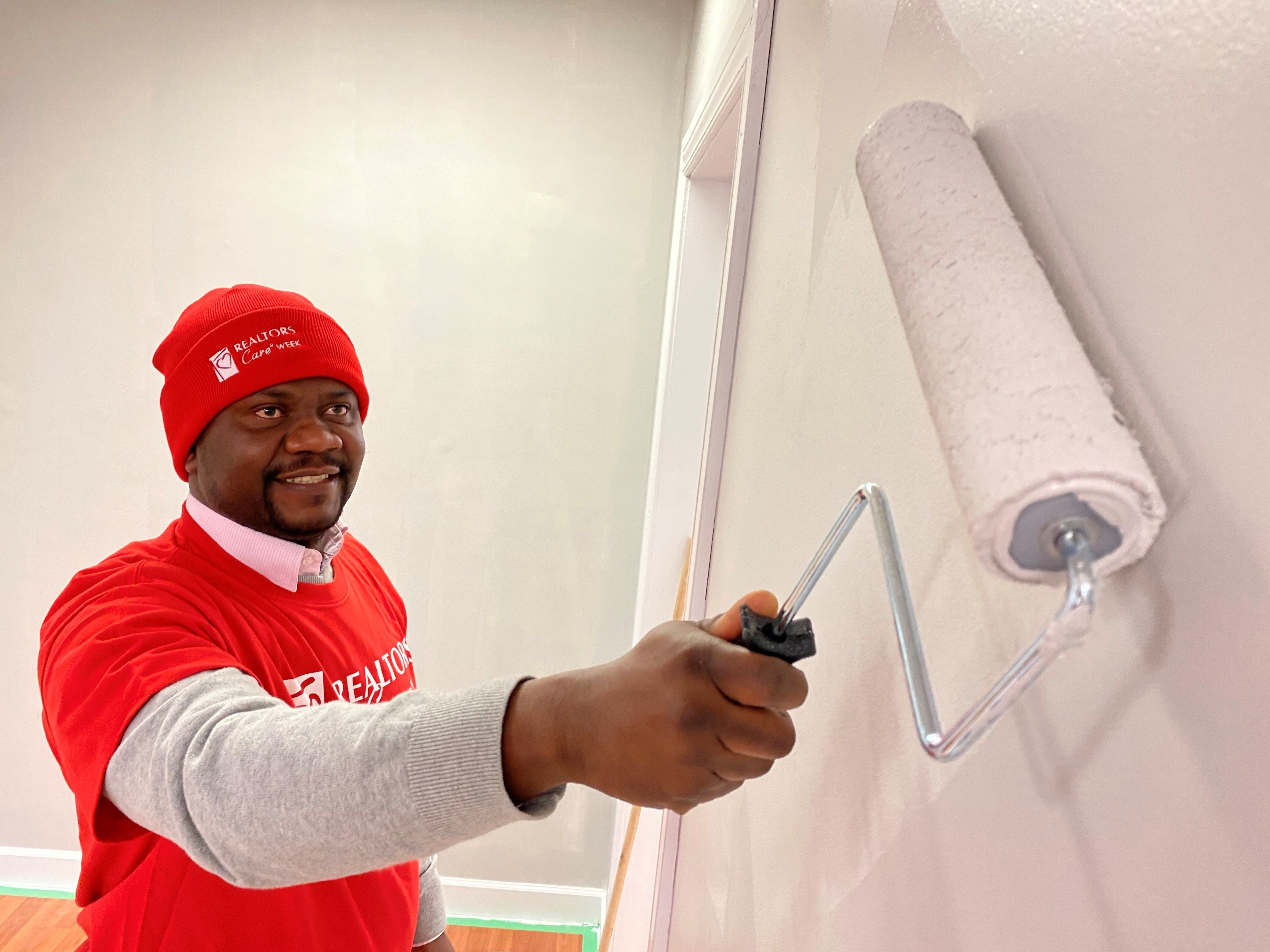 "We do everything we can to help them get comfortable here. Sometimes the people we help haven't ever seen snow, so we have to show them how to deal with it and how to drive in it," Tarr said. "Seeing my fellow REALTORS® come here to help makes me feel so proud. It's comforting to know that this group of people really cares about our clients."
Saint John Real Estate Board President Sherry Sheldrick said the project has had a lot of moving parts, but the hard work has been worth it.
"As part of REALTORS Care® Week, we have REALTORS® from across the board who are trying to make this space more modern and feel more like home," she said. "Everyone here is doing this out of the kindness of their own hearts and we can't thank them enough." The Saint John Newcomers Centre is a non-profit organization, fully reliant on financial contributions and sponsorships. If you're interested in donating to the Newcomers Centre, email Mohamed Bagha at Mohamed.bagha@sjnewcomers.ca.